Jane Krakowski to Star Alongside Hailee Steinfeld in Apple's Upcoming Emily Dickinson TV Show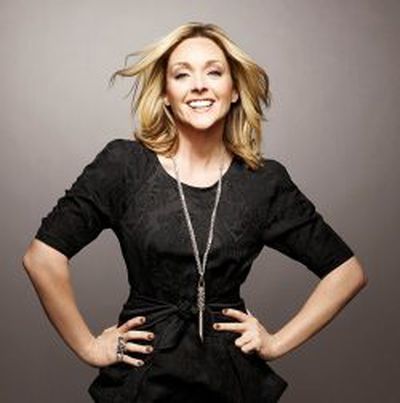 Jane Krakowski, known for her roles in "Unbreakable Kimmy Schmidt" and "30 Rock," has joined the cast of Apple's upcoming "Dickinson" series, reports Variety.
"Dickinson," which Apple ordered back in May, is a half-hour show about the life of poet Emily Dickinson, who will be played by Hailee Steinfeld.
Also a musician, Steinfeld is known for her roles in "True Grit," "Pitch Perfect 2," "Pitch Perfect 3," "Ender's Game," and coming of age film "Edge of Seventeen."
Krakowski is joining "Dickinson" to play Mrs. Dickinson, Emily's mother. In addition to "Unbreakable Kimmy Schmidt" and "30 Rock," Krakowski has also worked on "Ally McBeal, "Alfie," "Ice Age," and "National Lampoon's Vacation."
"Dickinson" has been described as a comedic look into Emily Dickinson's world that explores the constraints of society, gender, and family from the perspective of a budding writer who doesn't fit into her own time.
For those unfamiliar with Emily Dickinson, she was a prolific American poet known for short lines, slant rhymes, and irregular use of punctuation. Much of her work focused on death and immortality, and she was known for living a reclusive life.
The show is being written and executive produced by Alena Smith, who was previously a writer on "The Affair" and "The Newsroom." David Gordon Green, known for "Stronger," Red Oaks," "Vice Principals," and "Pineapple Express" will direct.
"Dickinson" is just one of more than a dozen television shows Apple has in the works. Several of the shows are now in the casting stages, including an untitled space drama from Ronald D. Moore that will star Joel Kinnaman, "Are You Sleeping" starring Octavia Spencer, world-building drama "See" that will star Jason Momoa, and a series based on child journalist Hilde Lysiak starring Brooklynn Prince.
Rumors have suggested that we'll see the first of Apple's television shows debut in March 2019. It's not yet entirely clear how Apple plans to distribute the TV shows, but given the sheer number of different shows in the works, it's likely Apple plans to introduce a new streaming service based on its original content.
According to a June report from The Information Apple is considering building a bundle that would include access to original TV content, Apple Music, and news and digital magazines for one monthly fee.