Game of Thrones Star Jason Momoa Scores Lead Role in Apple's 'See' Futuristic Drama Series
"Game of Thrones" star Jason Momoa, who played Khal Drogo in the well-known HBO series, has been cast in the lead role in Apple's upcoming futuristic drama series "See," reports Variety.
"See" has been described as an epic world-building drama set in the future, with little additional information available on the series at this time. Momoa will play the role of Baba Voss, a "fearless warrior, leader and guardian."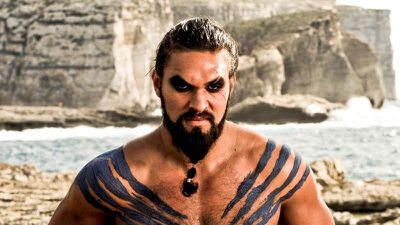 Image via HBO


Known for his role as Khal Drogo in the first season of "Game of Thrones," Momoa also stars in "Aquaman," coming out later this year. He's also had roles in "Justice League," "Braven," "Once Upon a Time in Venice," "Stargate Atlantis," and "Conan the Barbarian."
"See" was written by "Peaky Blinders" creator Steven Knight and it will be directed by Francis Lawrence, known for his work on "The Hunger Games: Catching Fire" and "Mockingjay."
"See" is just one more than a dozen original television shows that Apple has in the works. It's not clear when the first of Apple's TV series will launch, but rumors have suggested the shows could start debuting in March 2019.
Apple is said to be considering launching a new streaming video service, which could potentially be bundled with an Apple Music subscription and a digital magazine and new subscription.