The Ralph Lauren Corporation today announced that it intends to add Angela Ahrendts to the company's Board of Directors this August. Along with Ahrendts, Qurate Retail CEO Michael George will be added to the board, bringing the number of directors to 13.
Ahrendts joined Apple as the Senior Vice President of Retail in May 2014, where she now spearheads the company's retail strategy, contributes to real estate and development areas, and oversees the operation of Apple's physical stores around the world. Prior to joining Apple, she was CEO of Burberry, Executive Vice President at Liz Claiborne, and President of Donna Karan International.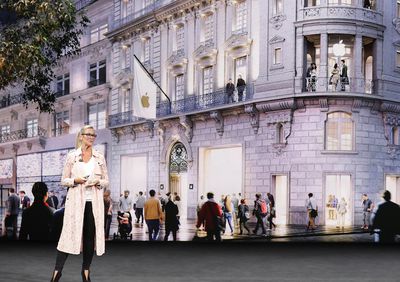 In joining Ralph Lauren's board, Lauren himself said one of the reasons the company chose Ahrendts was due to her "deep expertise in luxury retail."

"I am delighted to welcome Angela and Mike to the Board of Directors," said Mr. Ralph Lauren, Executive Chairman and Chief Creative Officer. "Angela is an industry leader and innovator with deep expertise in luxury retail and an outstanding track record of growing global brands. Mike brings invaluable experience as a senior leader and board member, helping companies drive consumer engagement and growth. Their counsel will be incredibly valuable as we continue to build the future for our iconic brand."

Ms. Ahrendts said, "I have admired Ralph and been inspired by his pure global lifestyle vision for many years. It is an honor to join this Board as he and Patrice continue to evolve and expand his incredible aesthetic."
Last September, Ahrendts climbed to the 13th spot on Fortune's "Most Powerful Women" list for 2017, rising from 14th in 2016 and 16th in 2015. During her time with Apple, she has launched the company's new "Today at Apple" retail initiative, offering a range of classes on coding, art, music, design, and photography at Apple stores around the world. Ultimately, Ahrendt's goal with the new program is to change the perception of Apple stores as "forums" or "town squares," and not places where you go to just shop.
While George has been appointed to the board effective today, May 9, Ahrendts will be nominated for election at the company's annual stockholders meeting in August. Ahrendts will retain her duties at Apple following her appointment to Ralph Lauren's board.