Israel is the latest country to launch an investigation into Apple over the ongoing iPhone slowdown issue that saw the company fail to adequately inform users about a 2017 software update that could result in slower performance on some older iPhones with degraded batteries.
The Israeli Consumer Protection on Fair Trade Authority on Tuesday said it had launched an investigation into Apple over Apple's failure to disclose the details of the iOS 10.2.1 software update that introduced the changes, reports Reuters.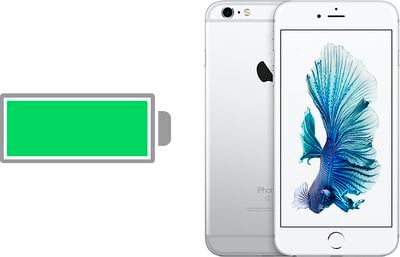 The head of Apple in Israel, Tony Friedman, has been questioned as part of the investigation. Israel's Fair Trade Authority has confirmed that it could levy "significant fines" against Apple in civil proceedings, but says it is too early in the investigation to discuss the possibility.
Apple implemented iOS 10.2.1 with power management features in January of 2017 to cut down on instances of unexpected shutdowns in iPhones with degraded batteries, but it wasn't until December of 2017 that the full scope of the update became clear and consumers learned that some devices were being throttled.
Apple has since offered low-cost battery replacements and instituted new features in iOS 11.3 that both disable the power management features until an unexpected shutdown is detected and provide additional information on the health of an iPhone's battery and whether or not the battery status has resulted in processor slowdowns. The update also gives consumers the option to choose device shutdowns over power management with a toggle to turn the management feature off entirely on potentially affected devices, which include the iPhone 6s, 6s Plus, 7, 7 Plus, and SE.
Despite Apple's efforts to rectify its lack of communication over the iOS 10.2.1 update, Apple is facing inquiries and investigations in multiple countries, including China, Italy, South Korea, France, Brazil, and the United States.
Apple has also been hit with dozens of lawsuits over the issue, which will be centralized in a Northern California District Court.