Apple CEO Tim Cook to Be Deposed in Qualcomm v. Apple Lawsuit on June 27
Apple CEO Tim Cook is set to attend a deposition in the ongoing Apple v. Qualcomm legal battle on June 27, according to Bloomberg.
Cook will be providing testimony as part of Qualcomm's lawsuit against Apple, which accuses the Cupertino-based company of lying to regulators to cause trouble for Qualcomm, leading to investigations in multiple countries.
The United States Federal Trade Commission in January accused Qualcomm of violating the FTC Act by using anticompetitive tactics and abusing its patent portfolio to remain the dominant supplier of LTE chips for smartphones, and in June, a judge ruled that Qualcomm will face an antitrust lawsuit.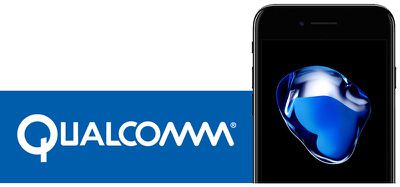 Qualcomm has also faced an antitrust investigation in South Korea, which it accused Apple of interfering in, and it has been fined $1.2 billion by European antitrust regulators for paying Apple to use its LTE chips in iOS devices. In South Korea, Qualcomm was fined 1.03 trillion won, or $902 million.
Qualcomm and Apple have been mired in an ever-escalating legal battle since the beginning of 2017 after Apple levied a $1 billion lawsuit against Qualcomm accusing the company of charging unfair royalties for "technologies they have nothing to do with."
Apple and Apple suppliers have stopped paying licensing fees to Qualcomm in the midst of the lawsuit, and Apple has maintained that Qualcomm's practice of charging a percentage of an iPhone's entire value is excessive. Qualcomm, meanwhile, says its technology is "at the heart of every iPhone."
Following Apple's lawsuit, Qualcomm filed a countersuit accusing Apple of breaching licensing agreements, making false statements, and encouraging regulatory attacks against Qualcomm in several countries.
Qualcomm has since sought import bans on some iPhones in the United States and export bans against the device in China, with Apple retaliating through further patent infringement lawsuits.
Given the legal dispute between the two companies, rumors have suggested Apple is considering eliminating Qualcomm chips from its future devices, instead relying on Intel and MediaTek.