In January, the United States Federal Trade Commission filed a complaint against Qualcomm that accused the company of using anticompetitive tactics to remain the dominant supplier of baseband processors for smartphones, violating the FTC Act. This week, U.S. District Judge Lucy Koh of San Jose, California ruled that the FTC's antitrust lawsuit against Qualcomm can proceed, forcing the supplier to face legal battles both from U.S. regulators and in an ongoing $1 billion lawsuit from Apple (via Reuters).
Judge Koh denied Qualcomm's motion to dismiss the FTC's lawsuit, because the FTC had so far "adequately alleged" anticompetitive tactics were being used by Qualcomm. Don Rosenberg, executive vice president and general counsel of Qualcomm, said that the "FTC will have the burden to prove its claims, which we continue to believe are without merit."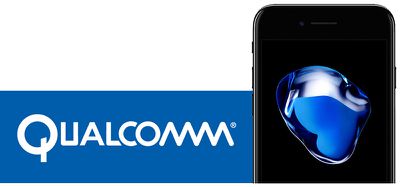 The Federal Trade Commission's antitrust lawsuit against Qualcomm Inc can proceed, a federal judge ruled late on Monday, meaning the iPhone chip supplier must now wage a fight with U.S. regulators even as it contests a separate $1 billion lawsuit filed by Apple Inc.

The FTC highlighted Qualcomm's "no license, no chips" policy under which the San Diego company refuses to sell chips unless customers also sign a patent license agreement and pay Qualcomm fees. Qualcomm refused to grant licenses to its rivals in order to keep a monopoly, the FTC alleged.
Although a final ruling is still far away, Rosenberg mentioned that Qualcomm looks forward to "further proceedings in which we will be able to develop a more accurate factual record." In response to the FTC's original complaint from January, Qualcomm cited a "flawed legal theory, a lack of economic support, and significant misconceptions about the mobile technology industry" in its first legal defense.
For Apple's lawsuit, the Cupertino company sued Qualcomm for $1 billion days after the FTC filed its first complaint in January, arguing the company had charged unfair royalties for "technologies they have nothing to do with." As the case continued throughout the year, in mid June Apple broadened its claims against Qualcomm, stating that Qualcomm wrongly bases its royalties on a percentage of the entire iPhone's value, despite supplying just a single component of the device.
Referred to as Qualcomm's "double dipping, extra reward system," Apple argued that these tactics were the same kind that the U.S. Supreme Court recently forbade in a lawsuit between Lexmark and a small company reselling its printer cartridges. After Qualcomm set its sights on four major Apple suppliers for failing to pay royalties on the use of Qualcomm's technology in the assembly of Apple's devices, Apple said that Qualcomm had revealed "its true bullying nature."