iOS 10.2.1, introduced on January 23, 2017, has become one of Apple's most infamous iOS updates as it marked the introduction of power management features that slow down older iPhones with degraded batteries.
Apple introduced the update, and designed the power management features, to fix unexpected shutdowns that were impacting iPhone 6 and 6s devices.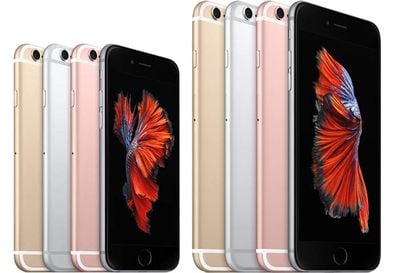 When iOS 10.2.1 was first released in January of 2017, Apple made no mention that it addressed unexpected shutdowns, and the company did not bring up the issue again until a month later, in February of 2017. On February 23, Apple explained that the iOS 10.2.1 introduced "improvements to reduce occurrences of unexpected shutdowns."
In a recent inquiry, Senator John Thune, chairman of the Senate Commerce Committee, asked Apple why there was a discrepancy between the time that the update was introduced and the time when Apple explained what was in the update, a question Apple answered today.
Apple says that iOS users were not immediately informed about the power management features in iOS 10.2.1 because it first needed to confirm that the update successfully solved the problem causing unexpected shutdowns. From Reuters' Stephen Nellis:
After gathering and analyzing data, we issued the iOS 10.2.1 software update in January 2017, for iPhone 6, iPhone 6 Plus, iPhone 6s, iPhone 6s Plus, and iPhone SE.

Then we looked at the diagnostic data made available by the update, and it indicated that the rate of unexpected shutdowns was greatly reduced for iPhone 6 and 6s owners. In February 2017, we updated our iOS 10.2.1 Read Me notes to let customers know the update "improves power management during peak workloads to avoid unexpected shutdowns." We also provided a statement to several press outlets and said that we were seeing positive results from the software update.
Even after Apple provided details on iOS 10.2.1, customers did not know the full extent of how the power management features worked until December of 2017, which is why Apple has landed in hot water with customers and government officials around the world.
In addition to the inquiry from Senator Thule, Apple is also being investigated by the U.S. Department of Justice and the U.S. Securities and Exchange Commission to determine whether Apple violated security laws "concerning its disclosures" when it launched the iOS 10.2.1 update.
Apple is facing dozens of lawsuits over the issue, and the company is also dealing with inquiries in countries that include China, Italy, South Korea, France, and Brazil.