iOS 11.3 Beta to Get Throttling Kill Switch in February as Apple Trials 'Reserve a Battery' System in Canada [Updated]
Following a report that the United States government is investigating Apple's power management function that slows down some older iPhone models, Apple issued a statement on late Tuesday confirming that it has "received questions from some government agencies" and is "responding to them."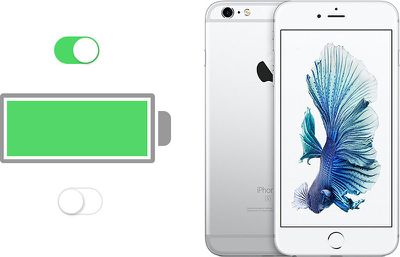 In the statement, Apple also confirmed the timing of its promised power management toggle, allowing customers with an iPhone 6 through iPhone 7 Plus to disable the function: it will be rolling out in a future iOS 11.3 beta version in February. The software update will be publicly released later this spring.
Apple's full statement was shared by Axios earlier today:
About a year ago, we delivered a software update that improves power management during peak workloads to avoid unexpected shutdowns on certain iPhones with older batteries. We know that iPhones have become an important part of the daily lives of our customers and our intention was to improve the customer experience.

We sought to further improve the customer experience in December by announcing a significant discount on replacement batteries for certain iPhones. We also announced that we began developing a new iOS feature to show battery health and which would recommend when the user should consider replacing their battery. These actions were taken to further assist our customers and help extend the life of their iPhones. In addition, users will be able to see if the power management feature is being used to prevent unexpected shutdowns, and turn if off if they so choose. These features will be included in a developer release next month and a user release this Spring.

As we told our customers in December, we have never — and would never — do anything to intentionally shorten the life of any Apple product, or degrade the user experience to drive customer upgrades. Our goal has always been to create products that our customers love. Making iPhones last as long as possible is an important part of that.

We have received questions from some government agencies and we are responding to them.
Apple's power management function can also be sidestepped by replacing an iPhone's battery if necessary. We've previously outlined steps on how to initiate this process at an Apple Store or Apple Authorized Service Provider.
In related news, Apple recently added a "Reserve a Battery" option to its support website in Canada. This system, not available elsewhere yet, allows customers with an iPhone 6 or newer to reserve a battery online and have Apple contact them when a battery is available at their preferred Apple Store.


This system can be found by signing into your Apple ID on Apple's Get Support page and selecting Battery, Power, and Charging → Battery Replacement → Reserve a Battery. These steps can also be completed in the Apple Store app on the iPhone itself without needing to enter a serial number.
A tipster named K.C. told us that Canada is a trial country, suggesting Apple may choose to expand this reservation system to other regions.
Apple promises to contact customers within three to five days to let them know when their battery replacement can be completed. Its support website currently quotes an estimated two to four week wait in Canada.
MacRumors previously obtained an internal Apple memo that stated iPhone 6 Plus replacement batteries were in short supply and unavailable until late March or early April around the world. Apple's internal document quoted a shorter wait of "approximately two weeks" for iPhone 6 and iPhone 6s Plus batteries.
Apple said batteries for all other eligible iPhones were expected to be available "without extended delays" in most countries.
In addition to probes from the United States government, over 50 class action complaints have been filed against Apple since it fully disclosed the power management changes it made in iOS 10.2.1, nearly a year after the update was released. Apple apologized for its lack of communication in a letter to customers.
Update: While Apple has yet to add a dedicated "Reserve a Battery" button to its U.S. support site, the company is asking customers in the United States who need a battery replacement to contact Apple support via a phone call or online chat session to reserve a battery before visiting an Apple Store. Calling ahead of time should prevent customers from going to an Apple Store only to find that the necessary battery is out of stock.