Apple is paying Reese Witherspoon and Jennifer Aniston "upward of $1.25 million" a piece for each episode of their upcoming morning talk show drama series, reports The Hollywood Reporter.
The show, which is based on Brian Stelter's non-fiction book "Top of the Morning: Inside the Cutthroat World of Morning TV" explores the drama-filled lives of the men and women who star on morning talk shows.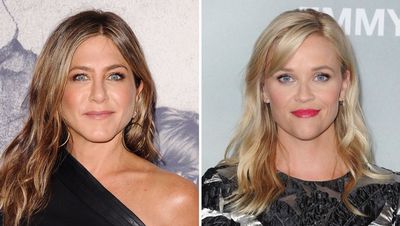 Witherspoon and Aniston's $1.25 million salary per episode includes fees for executive producing and points on the show's backend, as both are serving as executive producers on the series. Apple has already ordered 20 episodes of the show, split into two seasons.
Witherspoon's high salary on Apple's new television show drove up the price of her salary on the second season of HBO's "Little Big Lies," for which she will receive $1 million per episode.
One Hollywood agent told The Hollywood Reporter that if HBO matches Apple's price, "it inflates the whole ecosystem of TV actor salaries." HBO programming president Casey Bloys wasn't as concerned, though.
"It's not a shock to anybody that having a second season of an ongoing series is easier to have with those deals in place," HBO programming president Casey Bloys tells THR. "Every outlet has to make their own decisions about economics that make sense for them. I'm not going to shake my fist and say, 'Darn it, Apple!' If that's what made sense for them for that show, God bless."
In addition to the morning show drama, Apple is working on two other TV shows with Witherspoon's Hello Sunshine production company with Witherspoon serving a executive producer. One is "Are You Sleeping," a psychological thriller starring Octavia Spencer, while the other is an untitled comedy series starring Kristen Wiig.