Apple Says $29 Battery Replacements Are One-Per-iPhone When Device Passes Diagnostic Test
iPhone users hoping to double dip on Apple's discounted $29 battery replacements this year may find themselves out of luck.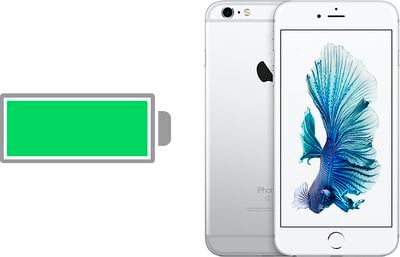 While we previously confirmed that Apple is offering $29 battery replacements to any customer with an iPhone 6 or newer regardless of diagnostic result, Apple has indicated that this policy can only be taken advantage of once, according to new fine print on its iPhone service pricing page.
In other words, after you've had your iPhone's battery replaced once this year, the device must explicitly fail the diagnostic test to qualify for any additional battery replacements for $29. If the test passes, a customer can still choose to have the battery replaced, but Apple's standard $79 fee applies.
Apple says iPhone batteries are designed to retain up to 80 percent of their original capacity at 500 complete charge cycles, and this is likely the primary benchmark for its diagnostic test, but results may vary.
While it's unlikely customers would need to have their iPhone battery replaced more than once in a year, some people may have planned on taking advantage of the $29 deal now, and then again near the end of 2018, as the combined $58 cost for two replacements would still be cheaper than the standard $79.
Apple reduced the price of iPhone battery replacements as part of its apology over a lack of communication about the power management changes it made starting in iOS 10.2.1. The discount is effective immediately and available worldwide through December 31, 2018. Prices vary outside of the United States.
To initiate the process, read our guide on how to get your iPhone's battery replaced with an appointment at an Apple Store or Apple Authorized Service Provider, or by mailing the device to an Apple Repair Center.