EFF Says iOS 11's Wi-Fi and Bluetooth Toggles in Control Center Are Misleading and Compromise Security
Apple recently confirmed that Wi-Fi and Bluetooth are not fully disabled when toggled off in Control Center on iOS 11, and the change has generated some fresh criticism from a prominent non-profit digital rights group.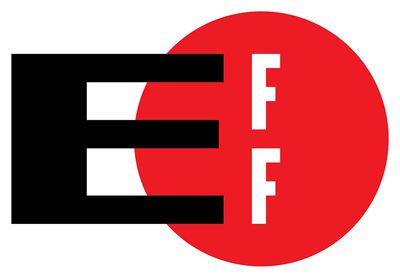 For background, when Wi-Fi and Bluetooth are toggled off, an iPhone or iPad on iOS 11 merely disconnects from a Wi-Fi network and Bluetooth accessories. The actual Wi-Fi and Bluetooth radios in the device remain activated.
Moreover, Wi-Fi and Bluetooth automatically reenable at 5:00 a.m. local time each day, or if the device is restarted.
iOS 11 works this way so that Wi-Fi and Bluetooth continue to be available for AirDrop, AirPlay, Apple Pencil, Apple Watch, Location Services, and Continuity features like Handoff and Instant Hotspot.


As a result of the change, the Electronic Frontier Foundation believes that iOS 11 compromises users' security. In a critical article, the EFF said the toggles are "misleading" and "bad for user security."
When a phone is designed to behave in a way other than what the UI suggests, it results in both security and privacy problems. A user has no visual or textual clues to understand the device's behavior, which can result in a loss of trust in operating system designers to faithfully communicate what's going on. Since users rely on the operating system as the bedrock for most security and privacy decisions, no matter what app or connected device they may be using, this trust is fundamental.
The EFF said the "loophole in connectivity" can potentially leave users open to new attacks, and it linked to a white paper that unveils apparent zero day vulnerabilities and security flaws in modern Bluetooth stacks.
The article added that, at a bare minimum, Apple should keep the Control Center toggles off until the user flips them back on, rather than overriding the user's choice at 5:00 a.m. local time the next morning.
Overall, the EFF's arguments are generally the same as those shared by iOS 11 users who are unhappy with the change. The toggles still behave the same in the iOS 11.1 beta, however, so there's no indication Apple will reverse course.
iOS 11 users can still completely disable Wi-Fi and Bluetooth for all networks and devices by toggling them off in the Settings app. A device can also be placed in Airplane Mode with Wi-Fi and Bluetooth disabled.
In a support document, Apple said users should try to keep Wi-Fi and Bluetooth turned on for the best experience on an iOS device.