Apple and Aetna Talked Data Privacy, Cost and More in Apple Watch Meeting
Apple and insurance provider Aetna met last week to discuss ways to offer discounted Apple Watch models to Aetna's 23 million subscribers, and CNBC has shared details on some of the topics that were discussed at the meeting, attended by Aetna employees, Apple executives, and health providers from major hospitals.
Aetna is aiming to determine whether the Apple Watch can be used by subscribers to improve health outcomes by encouraging them to exercise, eat better, and better manage health issues. Info on the meeting came from Mandy Bishop, an attendee who founded startup Lifely Insights. Much of the meeting consisted of feedback from Aetna employees who have been testing the Apple Watch.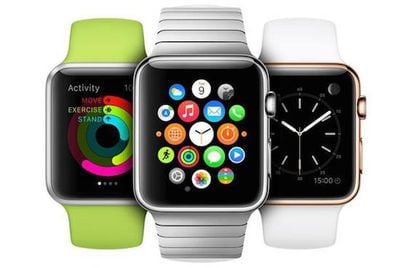 Data privacy, including who had access to what data, was a major topic of discussion, with Apple explaining that Apple Watch health data can only be shared with third-party apps and companies with express user consent.
The Apple Watch's lack of situational awareness was brought up as a pain point, such as when the device delivers a stand notification when a user is on a plane or in another environment that makes standing difficult. Cost was also a significant topic of discussion.
One theme that emerged during the event, she said, is that many of those who were enrolled in the program wanted to get healthy alongside their families. But many couldn't afford to spend upwards of $1,000 on devices for their spouses and children.

The cost issue wasn't entirely resolved, she said, but it proved to be a sticking point. It remains unclear whether Aetna will extend its discounts from employees and/or members to their family-members.
Apple and Aetna are said to be planning to implement some kind of Apple Watch program in early 2018, which would see the company offering free or discounted Apple Watches to its subscribers.
Aetna already has a program that provides a free Apple Watch to its 50,000 employees and it already subsidizes the cost for some subscribers, with data from that program being used to determine if an expansion is worth it.