HomePod Firmware Suggests iPhone 8 Will Be Able to Scan Your Face Even While Device is Lying Flat
The newest discovery found within the HomePod firmware has shed some light on the iPhone 8's facial recognition software, and how it could potentially scan a user's face even when the smartphone is lying flat on a table. Uncovered by iHelp BR, code within the firmware related to "Pearl," which is Apple's internal name for the new facial recognition system, also includes multiple references to the word "resting" alongside "unlock."
The feature was discovered to be categorized as an accessibility option, specifically called "AXRestingPearlUnlock" and "com.apple.accessibility.resting.pearl.unlock". While not an exact confirmation, the HomePod firmware discovery does corroborate a report by Bloomberg from July that said Apple was working on an "improved" facial recognition system for iPhone 8, which would replace Touch ID and allegedly work even when the smartphone was flat on a table.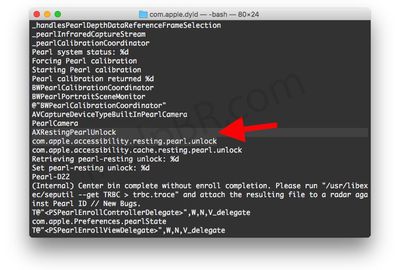 That story claimed the iPhone 8's facial recognition would capture more data points than Touch ID, making it more secure. When rumors first came out that the iPhone 8 would
potentially remove Touch ID completely
, many iPhone users raised concerns about not being able to unlock their devices as they have been for years, due to a facial recognition system that would need to have the iPhone brought up directly in front of their face.
According to Bloomberg's report, and the new HomePod firmware findings, Apple's facial identification software will have far more nuance than simply scanning faces head-on, and allow the smartphone to be unlocked even when it's at an odd angle. At the time of the report last month, the advanced facial recognition feature was "still being tested" and had the potential to not appear in the iPhone 8 this year. The new discovery within the HomePod firmware, which runs a modified version of iOS, makes it more likely that the advanced face ID system could make it into the iPhone 8.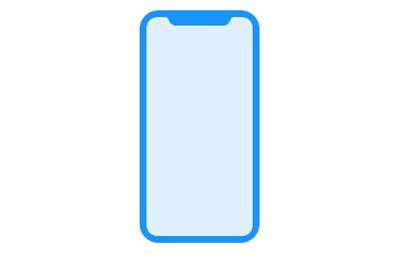 The firmware also includes references to Apple's facial detection software working with third-party apps, found in a string called "APPS_USING_PEARL". This means that users would potentially be able to unlock features within certain apps using their face, like they can currently within banking apps, for example, using their fingerprint and Touch ID. Another line includes a detail called "PEARL_AUTOLOCK", and
iHelp BR
theorizes this could be a security feature that automatically locks the iPhone when it detects someone trying to open it whose face doesn't match that of the authenticated user.
According to a recent Tweet by Mark Gurman, Apple's pitch for facial recognition will be that the new feature is "quicker, more secure, and more accurate than Touch ID." Other recent HomePod firmware leaks revealed that the iPhone 8's facial recognition will likely work with Apple Pay and that the smartphone might record 4K Video at 60 FPS with both front and rear cameras.