Apple Working on 'Improved' Security System for iPhone 8 That Replaces Touch ID With Facial Recognition
Following a report from analyst Ming-Chi Kuo suggesting the next-generation "iPhone 8" will do away with a Touch ID fingerprint sensor entirely, Bloomberg says Apple is working on an "improved" security system that will let customers unlock their iPhones and make Apple Pay payments with facial recognition technology.
Apple's new facial recognition engine is powered by a 3D sensor rumored to be built into the front-facing camera, and according to Bloomberg's sources, Apple is also said to be testing eye scanning to "augment the system." Using facial recognition, the iPhone can be unlocked within a few hundred milliseconds and it allegedly works even when the device is lying on a table. It's said to capture more data points than a fingerprint scan, making it more secure than Touch ID.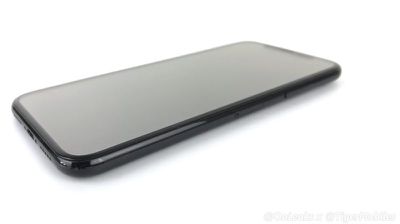 The sensor's speed and accuracy are focal points of the feature. It can scan a user's face and unlock the iPhone within a few hundred milliseconds, the person said. It is designed to work even if the device is laying flat on a table, rather than just close up to the face. The feature is still being tested and may not appear with the new device. However, the intent is for it to replace the Touch ID fingerprint scanner, according to the person. An Apple spokesman declined to comment.
Samsung built a similar feature, iris scanning, into its Galaxy S8, which has not proven to be foolproof. Hackers have successfully bypassed the feature using a printed photo with a contact lens on top of it, and in a video, a launch version of the S8 was shown being fooled by a photograph alone.
Apple's solution is said to be more secure because it is using 3D depth perception, preventing it from being bypassed by 2D pictures.
Bloomberg warns that the feature is "still being tested" and that Apple could have decided to nix it, so it continues to be unclear if the iPhone 8 will indeed do away with Touch ID entirely in favor of facial recognition.
Rumors surrounding Touch ID in the iPhone 8 have been all over the place during the course of the last few months. Apple was rumored to be having difficulty embedding the Touch ID fingerprint sensor under the display of the device and explored other solutions including a rear Touch ID button, but the company's final solution remains up in the air. What we do know is that the most recent dummy models and part leaks show a display without a Touch ID button, suggesting it's either under the display or non-existent.
Today's report also includes a quick mention that Apple is testing faster displays with ProMotion technology for the iPhone 8. ProMotion display technology, which features a 120Hz refresh rate for improvements to motion and animations, was first introduced in 2017 iPad Pro models.