In May of last year, speaker and fitness tracker company Jawbone ended production of its fitness trackers and started seeking a buyer for its speaker business, leading to speculation that the company was going out of business.
Jawbone denied claims that it was shutting down and planned to pivot to medical products for direct sale to clinical practitioners, but that may not have panned out, as The Information reports that the business is officially shutting down.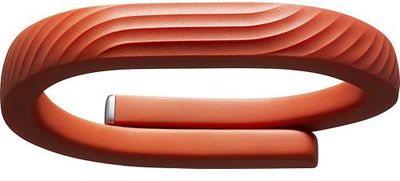 Jawbone has reportedly started liquidation proceedings and notices have been sent out to its creditors.
Jawbone co-founder and CEO Hosain Rahman has moved on to a new company called Jawbone Health Hub that is designed to make "health-related hardware and software services." Many existing Jawbone employees have already transitioned to the new company.
Jawbone Health will reportedly service existing Jawbone products, which may allow existing Jawbone customers to get help with their devices. Jawbone has been ignoring customer service requests for several months, making customers unhappy. Starting in January, Jawbone customers were unable to contact Jawbone support and did not receive responses to service requests for faulty products.