Jawbone is officially exiting the consumer wearables market to focus on developing medical products for direct sale to clinical practitioners, according to a new report.
Speaking to TechCrunch on Friday, sources familiar with the matter said Jawbone's latest pivot away from its fitness tracker and Bluetooth speaker business involved working on a health product for the medical sector, including offering services for clinicians who work with patients.
According to the report, Jawbone is seeking to raise foreign investor money as part of the revised strategy, after spending around $951 million in an attempt to prevent a collapse of its consumer wearables business.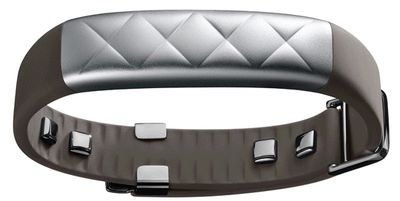 One source told TechCrunch the consumer market had proved "too challenging" for small and mid-size technology companies, but that the burgeoning health wearables sector – currently led by companies like Omada and Forward – offered Jawbone a possible escape route out of its financial troubles.

"If you think about what a good consumer electronics company looks like, it's 30-percent margins, annual release cycles and huge risk. It's turned into a blockbuster game," said the source. "But folks in this other area, like Omada and other services, they have a human involved but with a nearly 100-percent contribution margin. It's wildly different economics. Every wearable company today will be posed with this question: Do I want to play in consumer and narrow margins, or healthcare and service and make incredible margins but with possibly a lot of upfront fixed cost."
Reports of Jawbone's troubles go back to May 2015, when the company ended production of its UP line of fitness trackers and sold its remaining inventory to a third-party reseller at a discounted price.
Initially, Jawbone denied claims that it was going out of business and said it was focusing on advanced sensors to sell to other wearable makers, but over recent months a slew of angry customers frustrated by a lack of support have painted a more desperate picture.
Just last month both the head executive of product and the chief financial officer left the company, while MacRumors was contacted by former staff who said that Jawbone had let go of all employees at its four contact centers in Northern Ireland and across the U.S., leaving no-one to deal with customer complaints.
Jawbone still believes there is value in its business, but with a one-star customer rating on review aggregator website Trustpilot.com and an "F" rating on Better Business Bureau's site, the company faces a challenge if it is to win the confidence of additional investors, wherever its future lies.