iPhone SE Tops Customer Satisfaction Survey Despite Shift Towards Larger Screens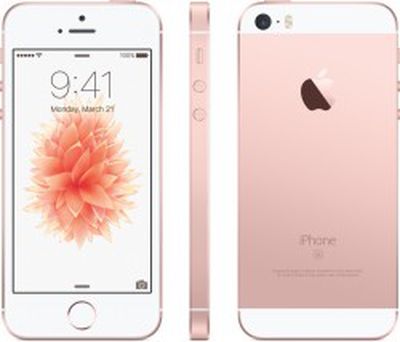 Despite a shift towards smartphones with larger screens, the iPhone SE has topped all other smartphones in the annual American Customer Satisfaction Index (ACSI).
Apple's four-inch smartphone received a customer satisfaction score of 87 out of 100 to finish just ahead of Samsung's 5.7-inch Galaxy S6 edge+ and the 5.5-inch iPhone 7 Plus.
20 other smartphones, mostly including other iPhone and Galaxy models, received customer satisfaction scores of between 70 and 85, according to the ACSI results published today.
"Over the past few years, the general trend for smartphones has been toward larger screens," says ACSI Managing Director David VanAmburg. "But apparently, consumers were craving a new iteration of a smaller, less expensive phone as the iPhone SE – Apple's first update to a 4-inch phone since 2013 – comes in first in ACSI this year."
ACSI said the results are based on interviews with 36,194 customers in the United States, chosen at random and contacted via email between May 2016 and April 2017. The survey data was inputted into ACSI's so-called "cause-and-effect econometric model," which in turn estimates customer satisfaction.


Apple introduced the iPhone SE in March 2016, acknowledging that some people simply love smaller phones, as evidenced by the 30 million 4-inch iPhones that it sold in 2015. The smartphone is essentially an iPhone 5s with newer tech specs, including a twice as fast A9 chip and a 12-megapixel rear camera.
Given its lower $399 starting price, the iPhone SE is also a popular smartphone in more price-sensitive markets such as India.
Apple has yet to release a second-generation iPhone SE, but it doubled the smartphone's previous 16GB and 64GB storage capacities to 32GB and 128GB a few months ago, without raising prices. KGI Securities analyst Ming-Chi Kuo said Apple is unlikely to refresh the iPhone SE in the first half of 2017.