Apple's Echo-Like Smart Speaker With Siri and AirPlay Could Debut as Early as WWDC
Apple is widely rumored to be working on a Siri-based smart home device with a speaker, and Australian leaker Sonny Dickson has shared new details about its possible design and features on Twitter and with MacRumors.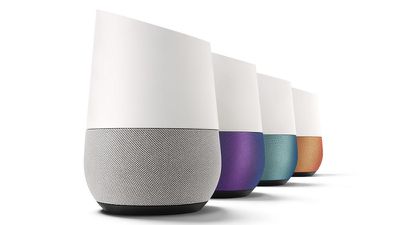 Apple's smart speaker could take design cues from the Google Home
Dickson said that Apple is currently "finalizing designs" for the
Amazon Echo
and
Google Home
competitor, which he expects to be marketed as a Siri and AirPlay device. "It is believed to carry some form of Beats technology," he added, while noting that the device will run a variant of iOS software.
It is believed to carry some form of Beats technology, and is expected to run an variant iOS — Sonny Dickson (@SonnyDickson) April 27, 2017
Dickson later told
MacRumors
that the device, allegedly codenamed B238 internally, will feature a Mac Pro-like concave top with built-in controls. His source, which he told us is "someone inside Apple," described the device as "fat" like the Google Home with speaker mesh covering the majority of the device.
Dickson was told Apple's smart speaker could be unveiled at WWDC 2017 in early June, but as always, the company's plans could change.
In September 2016, Bloomberg reported that Apple's smart home device had entered prototype testing, including both a larger and a smaller model in line with Amazon's current Echo lineup. However, at the time, the report cautioned that Apple's early efforts do not guarantee that a finalized product will be released.
The report said Apple's smart home device would be able to control appliances, locks, lights, and curtains through Siri voice commands. It added that some of the prototypes in testing include facial recognition sensors, backed by an earlier CNET report claiming the device could have a built-in camera for facial recognition.
Dickson is best known for leaking various iPhone and iPad parts from overseas sources, such as these iPhone 5c rear casings in 2013, but his latest information supposedly comes from a source directly within Apple, an area where his track record is less established. His sources have proven incorrect at times.