Apple's Amazon Echo Competitor Could Feature Camera, Facial Recognition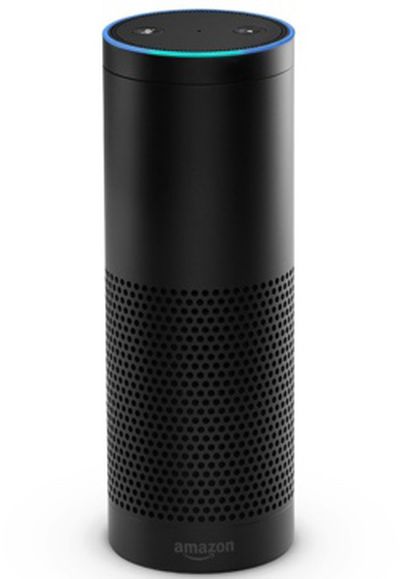 Apple's rumored product designed to compete with the Amazon Echo could come equipped with a camera and facial recognition capabilities, reports CNET. Citing sources with knowledge of Apple's plans, CNET says the device would be "self aware," able to detect the people in the room through facial recognition technology.
Once the device determines who is in the room, that information could be used to pull up each person's preferences, "such as the music and lighting they like," allowing for a customized interactive experience for each member of the home. Facial recognition is something Apple has previously expressed interest in, both through patent filings and acquisitions.
News of Apple's work on an Amazon Echo competitor first surfaced earlier this week, when The Information reported such a device was under development. The Amazon Echo is an in-home personal assistant device that features a built-in speaker and a robust artificial intelligence system, and a product from Apple would likely be similar, with AI capabilities based on Siri along with its own speaker and microphone.
It is not clear what form Apple's in-home hub will take. While The Information's report suggested it was a standalone hardware product, a second report from VentureBeat has said Apple will built the Echo-like features into a next-generation Apple TV.
Apple is laying the groundwork for a robust in-home AI-powered product through its work on Siri, and major Siri improvements could come in iOS 10. Apple is said to be preparing to release a Siri SDK, which would make the personal assistant available to developers for the first time and greatly increase its functionality.
Today's report is the first to include details on a potential release timeline, suggesting the device could launch at the end of 2016, but 2017 is a more likely target. CNET cautions that Apple's plans for a camera could change as it is a potential privacy risk that may not be favorable with consumers. As with all Apple products still under development, there's also a chance Apple could scrap its Echo competitor entirely.