Apple's Stock Price Projected to Keep Rising on 'iPhone 8' Optimism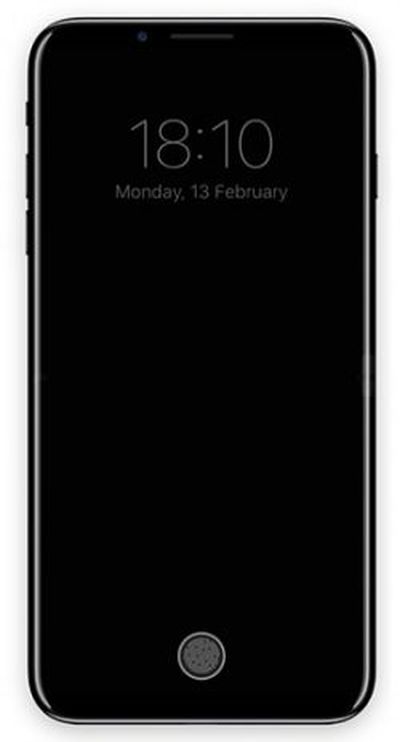 While a 5.8-inch iPhone with an OLED display is likely around six months away from being announced, the stock market is always looking ahead, and several analysts think the smartphone will be a hit among customers.
Accordingly, over the past month, several financial analysts have raised their price targets for Apple's stock to between $150 and $185, per research notes obtained by MacRumors.
Citi analyst Jim Suva, for instance, raised his Apple stock price target to $160 today. Likewise, BMO Capital Markets analyst Tim Long rose his target to $160 in late February.
Apple's stock has already been on an impressive run this year so far, closing at $139.34 on Monday, just cents off its record-breaking high of $139.79 set last week.
Long in particular said he expects Apple's trio of new iPhone models, presumably arriving this September, to drive the "biggest refresh cycle" since the iPhone 6 in 2014.
For the 2017 iPhone refresh, we expect some cannibalization by the premium model. While we expect like-for-like units to be 23 million lower, we model 34 million of unit volume from the new model. On balance, we estimate 11 million of incremental volume, the best launch since iPhone 6, though still less impactful. We believe this reflects conservatism in our estimates.
iPhone 6 and iPhone 6 Plus were runaway hits as Apple's first smartphones with screen sizes as large as Samsung's competing Galaxy smartphones, but the iPhone's overall look and feel has gone largely unchanged since those models were introduced three years ago, and iPhone sales declined for the first time ever last year.
The so-called "iPhone 8," or whatever Apple names its tenth-anniversary iPhone, will likely be something fresh and new, however, which Long expects could drive existing iPhone users to upgrade.
Long estimated that the number of iPhones in use was around 715 million, including 228 million second-hand devices, as of December 2016. Of the new models, he estimated 31% of the installed base will be 2 years or older at the time of Apple's presumed September launch event.
This larger than usual base of customers with older iPhone models has led analysts such as Morgan Stanley's Katy Huberty and UBS's Steven Milunovich to expect a "supercycle" of iPhone upgrades through next year.
Huberty recently raised her price target to $154, up from $150, but with an "overweight" rating. She expects the 5.8-inch iPhone's significant form factor change, and rumored features such as wireless charging, longer battery life, 3D sensors, and more advanced AI software capabilities, to drive the accelerated upgrade cycle.
Milunovich raised his price target to $151 in late February, up from $138, and he maintained a "buy" rating.
Huberty and Milunovich are far more conservative than Drexel Hamilton analyst Brian White, who has maintained a $185 price target since last year. "We continue to believe that Apple remains one of the most underappreciated stocks in the world," he said in a research note shared with investors in early February.
Guggenheim Securities analyst Robert Cihra reportedly raised his price target to $180, up from $150, last week.
Billionaire investor Warren Buffett of Berkshire Hathaway went on an Apple stock buying spree over the past few months, increasing his position in the iPhone maker to around 133 million shares prior to the company's record-breaking earnings results at the end of January. His holding has likely netted him several billions.