In an interview with CNBC today, billionaire investor Warren Buffett revealed that his holding company Berkshire Hathaway held around 133 million shares in Apple prior to the company's record-breaking earnings results on January 31.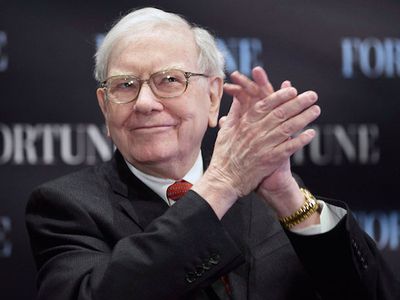 Berkshire Hathaway disclosed that it held 57.3 million shares in Apple as of December 31, 2016, so it more than doubled its stake in the iPhone maker in January. The holding, which reflects about 2.5% of Apple's outstanding shares, is worth over $17 billion if the shares are still held today.
Berkshire Hathaway disclosed a nearly $1 billion stake in Apple last May, which led the iPhone maker's stock to soar 9% once the investment became public knowledge. Apple stock has been on the rise since then, closing at an all-time high of $137.11 last week just nine months after setting a 52-week low of $89.47 in May 2016.