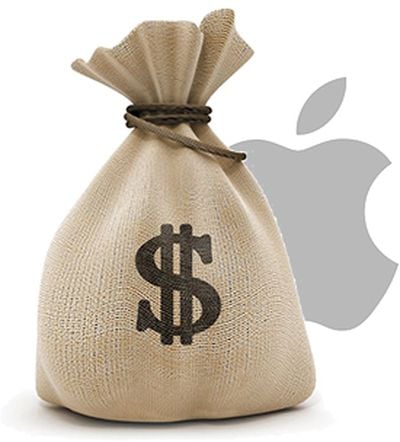 Wall Street brokerage firm Drexel Hamilton today informed its clients it continues to believe Apple is "one of the most underappreciated stocks in the world," according to a research note seen by MacRumors.
Apple analyst Brian White retained his "buy" rating for AAPL and $185 price target. Apple shares are currently trading at around $114, their highest level since late October, after rising over 1% in intraday trading.
White said Apple continues to face a never-ending waterfall of "gloom and doom" media reports, just months after launching the new MacBook Pro and iPhone 7.
Nevertheless, he looks forward to 2017, when he believes Apple will have a "more durable iPhone cycle" that can return the company to more consistent sales growth after three consecutive quarterly declines.
Given this weak stock performance over the past couple of years, and our expectation of a more durable iPhone cycle that can return the company to more consistent sales growth, we look forward to 2017. In the near-term, we look for Tim Cook to make Apple grow again in [the first quarter of the 2017 fiscal year] on the back of the iPhone 7 and a happy holiday season, while we look forward increased cash distribution in 2017 [and] the launch of iPhone 8 and more color on future innovations.
Drexel Hamilton said Apple's stock has risen by 7% this year, trailing the 10% overall increase in stocks among the S&P 500 Index.