Apple Met Paramount and Sony Executives Last Week as it Flirts With Original Content
Apple senior executive Eddy Cue, who oversees services such as iTunes and Apple Music, held discussions last week with Paramount Pictures and Sony Pictures, two of the biggest film studios in Hollywood, according to the New York Post, but the iPhone maker's exact ambitions in the content space are still uncertain.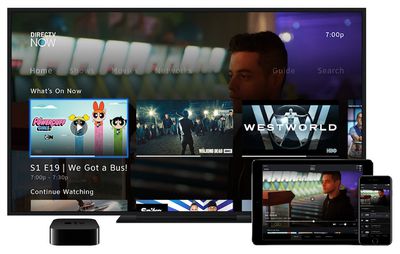 The report suggested Apple is looking for a "transformative acquisition" and "not just a deal to buy TV shows," while an unnamed source is quoted as vaguely saying Apple is "preparing something big."
Apple has so far only flirted with original content, which it plans to distribute through Apple Music starting later this year.
It acquired the rights to Carpool Karaoke, for example, the popular segment from The Late Late Show with James Corden, which it plans to reboot as a series of sixteen half-hour episodes on Apple Music. The trailer for the show revealed it has a similar format of celebrity pairings singing along while driving.
Likewise, Apple's upcoming reality TV series Planet of the Apps will be released on a weekly basis in the Spring. On the show, hosted by Beats 1 radio host Zane Lowe, app developers compete for venture capital while receiving mentorship from influencers Gary Vaynerchuk, Gwyneth Paltrow, Jessica Alba, and will.i.am.
Apple has sent mixed signals to Hollywood about its interest in original programming over the past few years, according to The Information.
Last year, it said Apple has met with film studios and producers about developing original TV shows to offer exclusively on iTunes, but Cue later said Apple is "not in the business of trying to create TV shows." Instead, he said Apple is willing to offer producers suggestions and guidance where possible.
We're not in the business of trying to create TV shows. If we see it being complementary to the things we're doing at Apple Music or if we see it being something that's innovative on our platform, we may help them and guide them and make suggestions. But we're not trying to compete with Netflix or compete with Comcast.
The report added that Apple is not interested in getting into expensive bidding wars over content with rivals such as Netflix and Amazon.
The Wall Street Journal recently said Apple plans to "build a significant new business in original television shows and movies," which it compared to the likes of HBO's Westworld and Netflix's Stranger Things. It agreed that Apple is not looking to compete with Netflix, but rather promote Apple Music.
"In terms of original content, we've put our toe in the water doing some original content for Apple Music, and that will be rolling out throughout the year," said Tim Cook, Apple's CEO, on a conference call following the company's most recent earnings results. "We're learning from that and we'll go from there."
Reports outlining Apple's interest in original content have gained momentum over the past few years alongside the iPhone maker's much rumored but since shelved plans for a streaming TV service in the United States.