CBS CEO: Apple's 'Pressed the Hold Button' on Streaming TV Service [Update: Bloomberg Confirms]
Speaking today at the Business Insider Ignition Conference in New York City, CBS CEO Les Moonves made some statements suggesting Apple may have put the development of its rumored television streaming service on hold.
"They've had conversations on it and I think they pressed the hold button," Moonves said, referencing prior talks CBS has had with Apple about joining its subscription service. Apple and CBS were reportedly negotiating prices before Apple paused the discussions.
Today, Moonves said that Apple and CBS were close to settling on a price point of between $30 and $40 per month for these bundles -- Moonves specifically mentioned the price point of $35 multiple times -- before Apple decided to pause and reconsider.
Apple's streaming television service was originally rumored to be launching alongside the new Apple TV, but Apple has had ongoing trouble establishing deals with content providers. Difficulty securing content deals has delayed and shifted Apple's television plans for years, but in 2015, it looked like a things were coming together for a subscription service.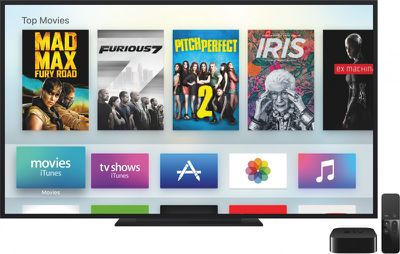 In May, Moonves, who has been very open with his comments on CBS' negotiations with Apple, said Apple and CBS were still in talks and that CBS would "probably" ink a deal with the Cupertino company. At the time, he had recently met with Eddy Cue and said he was "very excited" about Apple's service. In October, he made similar statements, suggesting discussions between the two companies had not progressed further towards a deal.
Rumors have suggested Apple is aiming for a web-based streaming service that would bundle approximately 25 channels for $30 to $40 per month. Earlier this year, Apple was said to be in discussions with several content providers in addition to CBS, including ABC, Fox, Disney, Viacom, and Discovery.
Given Moonves' comments and the general lack of recent rumors, it is not clear when Apple will launch its streaming television service. An August report from Bloomberg suggested negotiation troubles had delayed its release until 2016, but there's been no word on Apple's plans beyond that. There are a lot of factors involved in the launch of the streaming service, as Apple needs to secure deals with dozens of content providers, including local affiliates.
Moonves believes Apple's streaming television service, or something like it, will launch in the near future. "This will happen," he told Business Insider. "People will not be spending money on channels they don't want to watch."
Update: Citing sources familiar with the matter, Bloomberg has confirmed that Apple has suspended its plans to offer a web-based streaming television service and will instead focus on "being a platform for media companies to sell directly to customers through its App Store."
Apple is not "giving up entirely" on a TV service, but it has not been able to secure deals that would allow it to sell a package of channels for $30 to $40 per month as media companies want more money for content.