Alpine Introduces $900 Infotainment System With Wireless CarPlay
While wireless CarPlay implementations have been supported since iOS 9, the functionality has so far been limited to BMW models. That will change next month, however, as Alpine has introduced a new aftermarket system with wireless CarPlay that will be available in February for a suggested price of $900.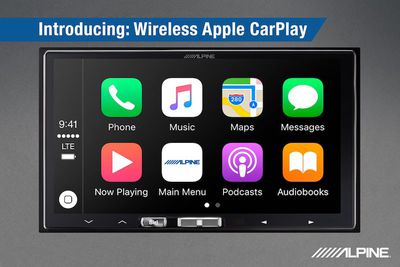 The wireless support enables drivers to connect an iPhone to CarPlay via Bluetooth and Wi-Fi to make and receive calls, access text messages, play music, get directions, check traffic conditions, and more. Previous standard and aftermarket CarPlay configurations have required connecting an iPhone with a Lightning cable.
Alpine's new iLX-107 in-dash receiver, which debuted at CES 2017 this week, features a 7-inch capacitive touchscreen, LED backlighting, and standard AM/FM radio functionality. Alpine offers five other aftermarket CarPlay systems with screen sizes ranging from 7-9 inches, priced from $900 to $4,000.
While the iLX-107 has a $900 list price, resellers may offer it at cheaper price points as seen with previous Alpine models. Prospective buyers looking for cheaper options should consider aftermarket systems without wireless CarPlay from Alpine, Pioneer, Kenwood, JVC, JBL, Sony, and other manufacturers.