Alpine Articles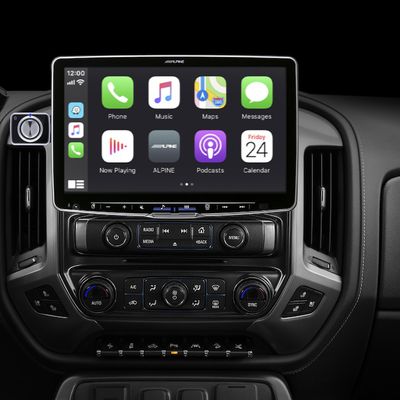 For those interested in adding wireless CarPlay to their vehicle on an aftermarket basis, Alpine today introduced its next-generation Halo receiver with an 11-inch capacitive touchscreen that hovers over the dashboard. Despite having such a large screen, the receiver has a single-DIN chassis, allowing it to be installed in a wide range of vehicles. Alpine's previous Halo receiver was limited ...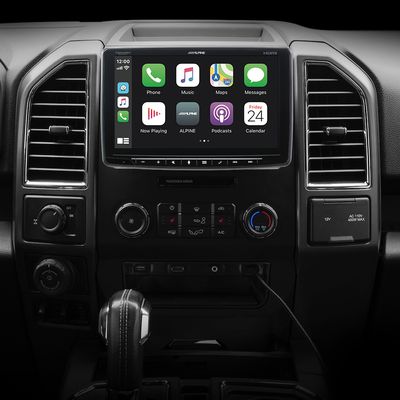 For customers in the market for an aftermarket CarPlay installation, Alpine Electronics this week announced that its new iLX-F409 receiver with a 9-inch capacitive touchscreen is now available at select retailers in the United States. Alpine says the iLX-F409 receiver has all of the same features as the larger 11-inch iLX-F411 introduced last year, but with a smaller 9-inch display that...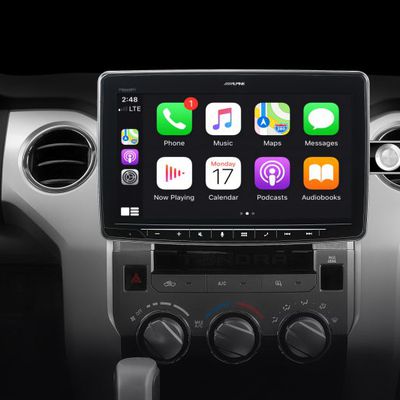 In what has become an annual tradition, car audio brands like Alpine, Pioneer, Jensen, and JVC/Kenwood are showcasing new aftermarket CarPlay and Android Auto receivers at CES in Las Vegas this week. Alpine is debuting a new CarPlay and Android Auto receiver with an 11-inch capacitive touchscreen, which it claims is the largest on the market, offering 49 percent more surface area than its...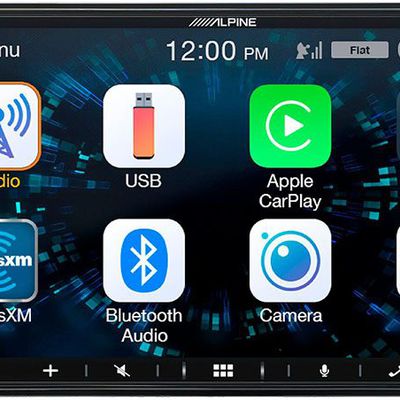 Alpine Electronics at CES 2019 this week debuted two new in-car multimedia receivers with wired CarPlay and Android Auto support. The new iLX-W650 receiver features a seven-inch anti-glare capacitive touchscreen with a shallow chassis that measures 2.4-inches deep, allowing for the system to fit into vehicles that do not have a lot of depth behind the dashboard. The receiver has a so-called...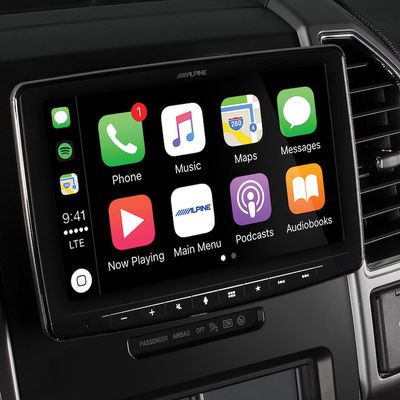 Alpine Electronics at CES today unveiled a new aftermarket CarPlay system with a "hover" design that floats in front of the vehicle's dashboard instead of being embedded directly into it. The company said that the iLX-F309 "doesn't require custom installation," but professional help will still likely be needed to remove existing infotainment systems before installing the iLX-F309. Alpine's...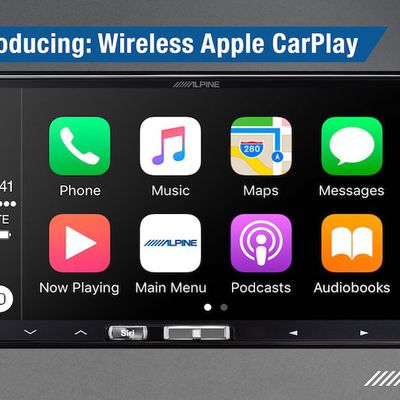 While wireless CarPlay implementations have been supported since iOS 9, the functionality has so far been limited to BMW models. That will change next month, however, as Alpine has introduced a new aftermarket system with wireless CarPlay that will be available in February for a suggested price of $900. The wireless support enables drivers to connect an iPhone to CarPlay via Bluetooth and...