Apple CEO Tim Cook: 'We Have Great Desktops in Our Roadmap'
In a post to an employee message board obtained by TechCrunch, Apple CEO Tim Cook assured employees that the company is still committed to the Mac and that "great desktops" are coming. Apple's desktop computers haven't seen an upgrade in at least 433 days.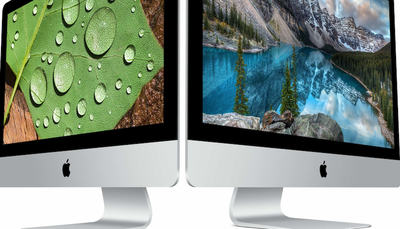 Some folks in the media have raised the question about whether we're committed to desktops," Cook wrote. "If there's any doubt about that with our teams, let me be very clear: we have great desktops in our roadmap. Nobody should worry about that."

Cook says that the desktop is "very strategic" to Apple because the performance desktops can provide is "really important" to a lot of people and "critical" for some people. He says the current iMac is the best desktop Apple's ever made and its 5K display is the best desktop display in the world.
In regards to its future roadmap and how Apple employees can help push the company forward, Cook says that "you can rarely see precisely where you want to go from the beginning." Instead, Cook argues that "pulling strings" to see what's coming next is one of Apple's strengths, noting that the creation of Apple Watch led to the creation of ResearchKit, which lead to the creation of CareKit. Cook concludes the post by saying the company doesn't do things for a return on investment, it explores new things because it's exciting and might lead somewhere.
The lack of refreshed Mac hardware can be attributed to a combination of Apple waiting on chipmakers and suppliers to ship their new products and the Cupertino Company's renewed focus on iPad.
Apple's desktop Macs haven't seen upgrades in over a year. The iMac's last update was 433 days ago, the Mac Mini's last update was 795 days ago and the Mac Pro's last update was 1,097 days ago.