Former smartphone company BlackBerry opened a new autonomous driving research center on Monday in Ottawa, Canada, according to Reuters.
BlackBerry is betting its future on the self-driving car business following its 2010 acquisition of QNX, a company which develops software for multiple in-car infotainment systems and whose software became the foundation of the BlackBerry 10 mobile operating system.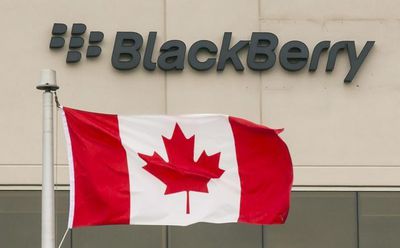 The new R&D facility is an extension of Blackberry's existing QNX operations in the region and is said to be developing advanced driving features like automatic emergency breaking, intelligent cruise, and complete driving autonomy.
The company will use Lincoln vehicles from Ford retrofitted with autonomous hardware and software as a basis for carrying out tests, with a direct partnership with Ford also reportedly in the wings.
Blackberry is one of three organizations to receive clearance from the government of Ontario to test self-driving vehicles on public roads, having avoided the sort of ire brought upon Uber by Californian regulators regarding nascent self-driving laws.
California says Uber needs permits for its cars because they're equipped with technology that allows them to operate autonomously, but Uber has argued that employee drivers are always seated and in full control of its cars.
Google has also complained about the situation regarding state and federal laws for self-driving vehicles, but Uber has gone further by completely ignoring authorities' demands. California's state attorney has threatened to sue the company if it doesn't take its cars off the roads immediately.
Apple has met with California DMV officials in the past regarding self-driving car laws within the state, with its Apple Car team reportedly focusing on autonomous systems rather than an out-an-out vehicle design. Earlier this month, Apple confirmed its interest in autonomous cars in a letter to federal regulators requesting equal rights for "new entrants" to the auto industry.
Early this year, Apple was also said to have opened an R&D facility in QNX's hometown of Kanata, stirring speculation that the offices could be linked to the development of its own autonomous car systems.