OLED iPhone 8 to Feature Curved Display and New Touch-Sensitive Technology
Apple's high-end OLED iPhone 8 will use a curved display rather than a flat panel and could potentially feature new touch-sensitive technology, according to a report published on Sunday.
Multiple sources have claimed Apple is planning a 5.5-inch "premium" version of its 2017 iPhone with an OLED screen alongside new models with traditional LCD displays, but today's report underlines Apple's intention to use a curved screen similar to that found in Samsung's Galaxy S7, which has been described as having the best smartphone display on the market.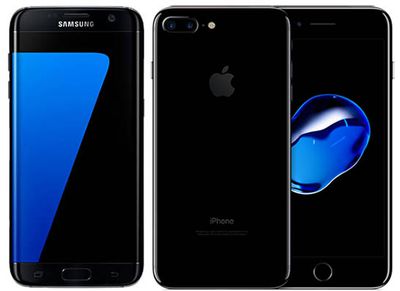 "The OLED version of the new iPhone will all be curved as Apple ordered all plastic OLED -- not glass -- from Samsung Display. Samsung is capable of supplying a little less than 100 million units of curved OLED displays to Apple," a source familiar with the matter told The Korea Herald.
Previous rumors outlining Apple's intention to launch multiple iPhone models have been dogged by suggestions that it could delay adoption of OLED technology entirely due to supply constraints. Samsung is Apple's sole supplier of OLED displays in 2017, with LG and Sharp among the companies tapped to ramp up production for 2018, but the latest report indicates that limited supply may indeed shape differentiation in next year's 10th anniversary iPhone line-up.
According to the Herald, Samsung's curved OLED capacity for Apple is estimated at around 70 million to 100 million units. That's in line with previous estimates, but it's less than half of Apple's annual sales of the iPhone series, which stand at around 200 million units a year.
The paper's source goes on to state that next year's iPhone won't be foldable, but in order to set it apart from Samsung's phones it could feature new sensing technology which "enables the phone to respond when users touch any side of the device". No further details are forthcoming, but the source notes that Apple may ultimately choose not to adopt the technology.
Other rumors suggest Apple's major iPhone redesign could include wireless charging and a glass body, no physical Home button, and an edge-to-edge, bezel-free display with embedded Touch ID fingerprint sensor and camera.