Apple recently struck a deal with Xinjiang Goldwind Science & Technology, known as the world's largest wind turbine maker, which will bring clean energy into the production processes and manufacturing plants of Apple's partner facilities in China (via South China Morning Post).
Specifically, Goldwind's wholly-owned subsidiary Beijing Tianrun New Energy Investment will transfer a 30 percent stake each in four project companies to Apple. The subsidiary of Goldwind is focused on the construction and operation of wind power farms and will likely assist Apple in providing clean energy to its many iPhone manufacturing facilities in the region, potentially including well-known assemblers Foxconn and Pegatron.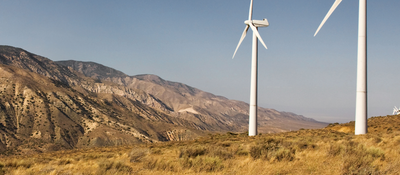 "Apple is committed to powering all of its facilities around the world with 100 per cent renewable energy, and is now working with its suppliers to power Apple's product manufacturing with renewable energy," Goldwind said.
The details of exactly which supplier, and how much money Apple will spend on the project, were left undisclosed. In the filing sent to the Hong Kong stock exchange yesterday by Goldwind, which revealed its partnership with Apple, it was also mentioned that each of the projects will be "cooperative joint ventures" that won't be consolidated solely in Goldwind's financial statements. Both Goldwind and Apple will have more of an equal presence, "since important matters will require unanimous approval by their directors."
Apple has always been a proponent of clean energy and general environmental friendliness, this year joining global renewable energy initiative RE100 and replacing its retail stores' plastic bags with paper bags made from 80 percent recycled materials. The cooperation with Goldwind is a new step in Apple's attempts to introduce clean energy into the manufacturing processes of its supplier partners, last year announcing the installation of 200 megawatts of solar projects in the northern, eastern and southern regions of China, as well as encouraging partners like Foxconn to be more energy efficient.