Tim Cook Says He Expects AirPods to Ship Over 'Next Few Weeks' in Email to Customer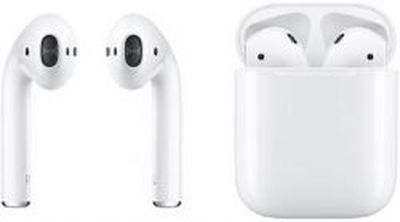 Many customers are anxiously anticipating the release of Apple's wireless AirPods, originally slated to launch in October but later delayed. Fortunately, the wait may soon be over.
MacRumors has been forwarded an email in which Apple CEO Tim Cook, responding to a customer, allegedly said he anticipates AirPods to begin shipping "over the next few weeks."
Customer's comment: "Give us a release date. I really bought in to the wireless vision you painted. Now I'm stuck waiting with my EarPods but can't charge my 7 at the same time which I need to do at work. Let us know if it's a month or 6 months, because then I'll just buy some other wireless headphones."

Tim Cook's response: "Thanks for your note. Sorry for the delay---we are finalizing them and I anticipate we will begin to ship over the next few weeks."
MacRumors has verified the email's full headers appear to originate from Apple's corporate servers, while Apple executives are known to respond to customers on occasion, but as a boilerplate disclaimer, it should be noted these emails can of course be faked. Apple did not immediately respond to request for comment.
Apple has so far only said it needed "a little more time" before AirPods are ready for customers, while conflicting rumors have pointed towards release dates between December and January, offering little clarity. AirPods remain listed as both "coming soon" and "currently unavailable" on different sections of Apple's website.