Apple Music's Beats 1 radio host and creative director Zane Lowe has been announced as a keynote speaker for 2017's South by Southwest music and film festival (via Billboard). Lowe has been tapped to give a presentation for the music portion of SXSW, which runs March 10-19 next year and also includes areas that branch into interactive media technologies.
Other than Lowe, speakers at next year's SXSW include Rogue One: A Star Wars Story director Gareth Edwards, Mount Everest photographer and climber Cory Richards, author Adam Grant, and many more. The festival has also announced more than 750 panels that will be at SXSW in 2017, including ones focused on topics like "Does Spotify Help More Than It Hurts?"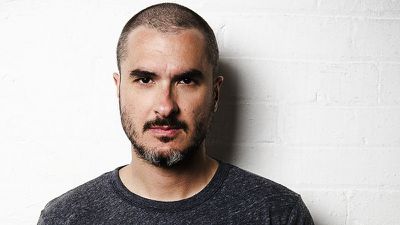 "The programming announced today reflects a lot of the bigger-picture trends we think will be getting the most buzz in March 2017," said Hugh Forrest, Chief Programming Officer. "These trends include innovation in the transportation space, the rise of artificial intelligence, more emphasis on innovation within healthcare, and an increase in creative industry inclusion.

Of course, the biggest trend for SXSW is always the convergence of the technology, music, and film industries, as different people from different sectors gain incredible value by sharing new ideas and new approaches to common challenges."
As Apple Music continues to grow, Apple executive Jimmy Iovine recently stated that the company is "building the right hybrid" that carefully balances technology with culturally aware paradigm shifts. Lowe was a host for BBC Radio before moving to Beats 1 and Apple Music, and has since helped Apple launch a number of new shows and programming blocks for the service.