Apple Music DJ Zane Lowe has recently begun discussing the upcoming shows for a few artists on the Beats 1 radio service, including hour-long series centering around Haim, Major Lazer, and Eric Prydz. Speaking with Entertainment Weekly, Lowe discussed how difficult it was to essentially build an entire radio station from the ground up in just a few months, along with the challenge he and his team faced in gathering enough talent to fill his idea for weekly shows.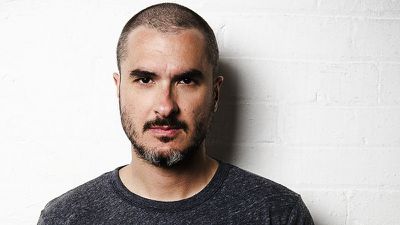 "[And] I've spent so much time trying to elicit information from musicians," he continues. "Knocking on doors and hoping for 30 minutes or an hour. That's hard! That's really hard! So we thought, 'What would happen if we convinced them, the artists, to invest in it and create their own platform? What road might that take us down?' And now, 70-80% of what goes to air is made by people who make music."

"We knew a lot of the people were only available for a short amount of time. So we were immediately thinking about how it was going to end, which got us to the idea of doing it all in seasons. Once we decided to do that, as challenging as that can be, it created a far more exciting prospect."
The original programming blocks put into rotation after Apple Music's launch included shows from Elton John, Pharrell, and Dr. Dre. Today's announcement confirms that users will be able to look forward to a new slate of shows coming this fall, with Major Lazer's "Lazer Sound" launching on Friday, October 2 at 6 p.m. Eastern.
A week later, Eric Prydz's show will debut and alternate Friday's with "Lazer Sound." The slot for the band Haim -- which is composed of a trio of sisters from southern California -- has yet to be announced, but Lowe hinted at a show filled with the group's brand of "infectious" music coupled with personal stories about their upbringing. Ultimately, Lowe plans to keep Apple Music and Beats 1 on a path of unique diversity among its music offerings and programmed shows, and thinks that's what ultimately makes the service unique for its users.

"You're either going to get this really intimate, closed door experience (Homme, St. Vincent), or a very genuine depiction of the banality and craziness of being in different hotel rooms and bus stops (WRTJ)," Lowe says. "I love that. There doesn't have to be a barrier between us and artists, it can be just as creative of a pursuit as designing your stage set or t-shirt design. Seeing how people have used that has been really, really cool. It's like, let's give people all the options, so they can choose. Let's give them the best, easiest place to hear what they love and maybe find out a thing or two."
When Apple Music launched over the summer, it was met with a somewhat mixed reaction, balancing praises of its convenience and robust offerings but hampered by its UI and layout, among other launch issues. Many of those who initially signed up for Apple Music and received its three-month-long free trial will soon have to decide whether to commit to paying its $9.99 per month charge or cease using Apple's new streaming music service.
A report from August suggests many of the service's initial users have already begun to stop using it even before their free trial ended. Fortunately for those interested in the radio aspect of Apple Music, Beats 1 and its upcoming shows are available without a subscription.