BBC Radio DJ Zane Lowe Joining Apple's iTunes Radio Effort
Noted DJ Zane Lowe, who has headed up BBC Radio 1's popular evening new music show for over a decade, is leaving the broadcaster next month to join Apple, reports BBC News. Lowe has won a number of awards for his radio show and other work over the years, and was nominated for a Grammy Award this year for his role in writing and producing Sam Smith's album "In The Lonely Hour."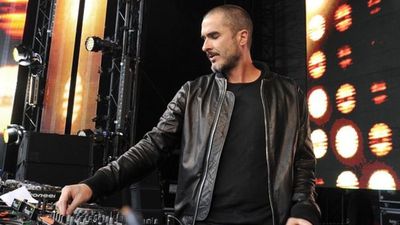 Zane said: "I want to thank everyone at Radio 1 for their support and friendship. "The station has allowed me to share incredible music with the country's best music fans."

During his time on the station, the New Zealand-born DJ has become well known for championing emerging talent and many acts have made their breakthrough after having one of their tracks named as "hottest record in the world" on Zane's show.
While Lowe has apparently not publicly stated what role he will take on at Apple, The Guardian says it will involve the company's iTunes Radio streaming music service.
Lowe's role will likely include more than iTunes Radio at some point, however, with Apple currently working toward a revamp of the Beats Music subscription streaming service it acquired last year. Part of the plan reportedly involves folding Beats into the iTunes brand and integrating it with OS X and iOS.
As a result, there may be some changes in store for iTunes Radio, which has reportedly seen a lukewarm reception and has only expanded to Australia since its U.S. launch in late 2013, despite rumors of a number of other countries receiving access by early 2014.