Apple's Augmented Reality Team Gains Hires From Oculus, Magic Leap
Just a day after Apple CEO Tim Cook shared his views on augmented reality in an interview with Good Morning America, Business Insider has unearthed two recent hires Apple poached from companies with expertise in augmented and virtual reality.
Zeyu Li, who served as a principal computer vision engineer at Magic Leap, is now working at Apple as a "Senior Computer Vision Algorithm Engineer." Magic Leap, for those unfamiliar, is a startup developing a head-mounted display similar to the HoloLens from Microsoft, designed to project virtual objects into the real world.
Yury Petrov, a former research scientist at Facebook-owned Oculus, is now serving as a "research scientist" at Apple. According to his LinkedIn profile, Petrov studied virtual reality experiences, prototyped optics, and developed computer simulation software. Despite his vague title, given his expertise, it's reasonable to imagine he's working on similar projects at Apple.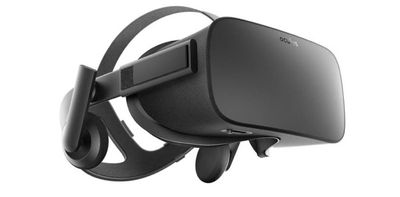 Psychophysical and physiological studies of visual and multisensory experience of virtual reality (VR) including user experience factors in head-mounted displays (HMD). Determined perceptual constraints on HMD hardware parameters. Research and development of novel optical systems for HMD. Prototyped optics of superior quality. Developed a popular Matlab library for computer simulations in optics (Optometrika). Research and development of new types of VR controllers. Prototyped controllers significantly increasing user enjoyment of VR. Research and development of 3D audio stimulation for VR.
Rumors have suggested Apple has a dedicated team exploring augmented and virtual reality and how the emerging technologies could be used in future Apple products. Apple has been building up its team over the course of the last several months through new hires and acquisitions of companies like Metaio, Flyby Media, and Faceshift.
Apple is said to be working on developing several prototype VR/AR headsets, and Apple CEO Tim Cook has spoken about augmented reality several times over the course of the last few months.
In July, Cook said Apple is "high on AR in the long run" and said Apple continues to "invest a lot in this." Earlier this week, he said that he believes augmented reality, rather than virtual reality, is "the larger of the two" because it allows people to "be very present" while using the technology.
In addition to the new hires, developer Steven Troughton-Smith recently discovered Apple has included references to a "HeadMountedDisplayRenderingTechnique" in SceneKit code since iOS 9, perhaps already laying the groundwork for future products.