Apple Will Not Release First Weekend Sales Numbers for iPhone 7 Due to Demand Outweighing Supply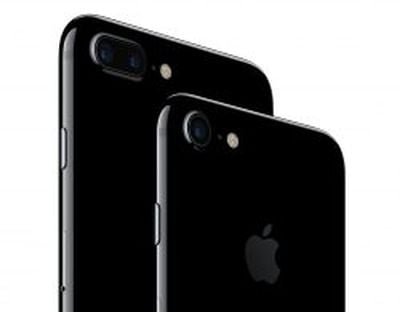 Apple, in a statement provided to CNBC, has announced that it will not be releasing first weekend sales numbers for the iPhone 7 and iPhone 7 Plus, as it feels the results are "no longer a representative metric" due to demand outweighing supply.
"We expect iPhone 7 and iPhone 7 Plus will be incredibly popular with customers and we are thrilled to begin taking pre-orders on September 9. Customers will receive their new iPhones starting September 16.

In years past, we've announced how many new iPhones had been sold as of the first weekend following launch. But as we have expanded our distribution through carriers and resellers to hundreds of thousands of locations around the world, we are now at a point where we know before taking the first customer pre-order that we will sell out of iPhone 7.

These initial sales will be governed by supply, not demand, and we have decided that it is no longer a representative metric for our investors and customers. Therefore we won't be releasing a first-weekend number any longer. We are reiterating the financial guidance for the September quarter that we provided on July 26."
In a research note last week, KGI Securities analyst Ming-Chi Kuo said mass production of the iPhone 7 and iPhone 7 Plus did not begin until the second half of August, later than expected, as Apple's supply chain faced issues ramping up production due to challenging requirements for IPX7 water resistance.
The statement has ignited concern among some investors about potentially weaker iPhone sales numbers. Kuo himself revised his iPhone 7 and iPhone 7 Plus shipments forecast to 20 to 25 million units in the quarter, compared to his original estimate of 30 million units. AAPL is currently down around 2% to $106.20 in intraday trading following the announcement.
Apple's first weekend sales had increased sequentially for each iPhone launch between the iPhone 4s in 2011 and iPhone 6s in 2015:
• iPhone 6s and 6s Plus Sales Top Thirteen Million in Launch Weekend
• iPhone 6 and 6 Plus Sales Top Ten Million in Launch Weekend
• iPhone 5s and iPhone 5c Sales Top Nine Million in Launch Weekend
• iPhone 5 Sales Top Five Million in Launch Weekend
• iPhone 4S Sales Top 4 Million as 25 Million Users Move to iOS 5
Apple reiterated its financial guidance of between $45.5 billion and $47.5 billion in revenue for the fourth fiscal quarter.