iPhone 6 and iPhone 6 Plus Sales Top Ten Million in Launch Weekend
Apple today announced that opening weekend sales of the 4.7-inch iPhone 6 and the 5.5-inch iPhone 6 Plus topped ten million units, breaking the previous record of nine million units set by the iPhone 5s and iPhone 5c last year.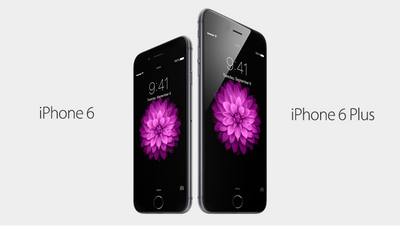 "Sales for iPhone 6 and iPhone 6 Plus exceeded our expectations for the launch weekend, and we couldn't be happier," said Tim Cook, Apple's CEO. "We would like to thank all of our customers for making this our best launch ever, shattering all previous sell-through records by a large margin.
As with previous years, the company also claims that demand for the iPhone 6 and iPhone 6 Plus has been very high, as more orders will be fulfilled over the coming weeks. Apple announced last Monday that it processed four million first-day pre-orders on September 12.
Currently, shipping estimates for new iPhone 6 orders remains at 7-10 business days, while the iPhone 6 Plus is still showing a shipping delay of 3-4 weeks. The iPhone 6 and iPhone 6 Plus will also be available in 20 more countries including Austria, Belgium, Finland, Ireland, Italy, Netherlands, New Zealand, Norway, Portugal, Russia, Spain, Sweden, Switzerland, Taiwan, Turkey, United Arab Emirates, and more on September 26.