Apple co-founder Steve Wozniak has predicted a consumer backlash if Apple drops the headphone jack in the upcoming iPhone 7 in favor of an all-in-one Lightning connector for audio output, charging, and accessory connectivity.
"If it's missing the 3.5mm earphone jack, that's going to tick off a lot of people," claimed Woz, speaking to The Australian Financial Review.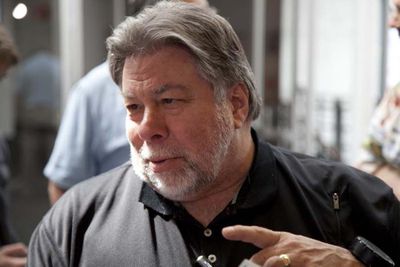 "I would not use Bluetooth – I don't like wireless," he said. "I have cars where you can plug in the music, or go through Bluetooth, and Bluetooth just sounds so flat for the same music."
With Apple widely expected to drop the headphone jack in next month's iPhone 7, rumors indicate the company will include Lightning-equipped EarPods in the box, as well as a Lightning-to-jack adapter to allow users like Woz to connect their existing wired earphones to the device.
"Mine have custom ear implants, they fit in so comfortably, I can sleep on them and everything. And they only come out with one kind of jack, so I'll have to go through the adapter," he said.
Asked what would have to change for him to consider using wireless in the future, Woz added: "If there's a Bluetooth 2 that has higher bandwidth and better quality, that sounds like real music, I would use it. But we'll see."
Bluetooth 5, announced in June, is expected to be faster, with longer range and a higher transfer rate, but when the standard will be ready for adoption remains unclear.
While the consensus is that Apple will remove the headphone jack in favor of Lightning, Intel continues to position USB-C as the open standard of the future for digital audio. The port is seeing wider adoption in popular Android-based smartphones.
"I think USB-C is going to be the future," said Woz. "One of my favorite Android phones, the Nexus 5X, uses that connector. It gives it a higher level in my own thinking."