Apple's 2016 iPhone Update to Focus on Headphone Jack Removal, Major Changes Won't Come Until 2017
Rumors have suggested the 2016 iPhone 7 and iPhone 7 Plus will not feature major design changes aside from the removal of the headphone jack, information that has been confirmed in a new report from The Wall Street Journal.
The iPhone 7 and the iPhone 7 Plus will continue to feature 4.7 and 5.5-inch displays, with only "subtle changes" to the exterior of the devices. Past rumors indicate the two devices will be the same general size as the iPhone 6s and iPhone 6s Plus, but with relocated antenna bands that no longer span across the back of the bodies.
According to The Wall Street Journal, the removal of the headphone jack will make the iPhone 7 and iPhone 7 Plus thinner while also improving its water resistance. Just how thin is a matter of contention in rumors -- schematics show little reduction in thickness but KGI Securities analyst Ming-Chi Kuo has said the iPhone 7 could be 1mm thinner than the current iPhone 6s.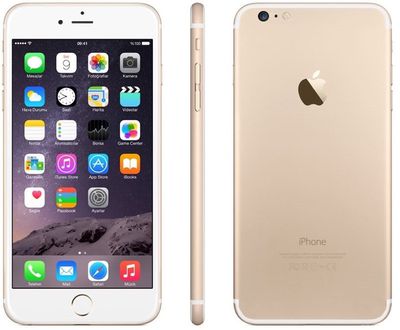 Mockup of what the iPhone 7 will look like


While 2016 will mark a minor update, 2017 will bring major changes to the iPhone in celebration of the device's 10th anniversary. Citing sources "familiar with the matter," The Wall Street Journal suggests features could include an edge-to-edge OLED display with built-in Touch ID fingerprint support to allow Apple to eliminate the home button.
Apple is said to be deviating from its standard tick-tock upgrade cycle in order to introduce major new features in the 2017 iPhone, which take time to develop.

At a meeting with an Apple executive last month, one of the company's China-based engineers asked why this year's model lacked a major design change in keeping with Apple's usual two-year cycle. The answer, one person at the meeting recalled, was that the new technology in the pipeline will take time to implement.

People familiar with the matter said some features that Apple hopes to integrate into iPhones, such as curved screens, weren't ready for this year's models.
It is not known if Apple is permanently moving away from introducing new designs on an every-other-year basis, or if the 2016-2017 shift is a temporary one.
While The Wall Street Journal's report confirms the removal of the headphone jack in the next-generation iPhone, it makes no mention of other feature improvements that are expected, including a larger camera sensor in the iPhone 7 and a dual-camera setup in the iPhone 7 Plus.