CVS Launches Barcode-Based 'CVS Pay' in Lieu of Apple Pay
Apple Pay holdout CVS today introduced CVS Pay, a new barcode-based mobile payment solution that integrates payment, prescription pickup, and its ExtraCare loyalty program into a single scan at checkout. CVS Pay is built into the newly updated CVS Pharmacy app for iOS and Android devices.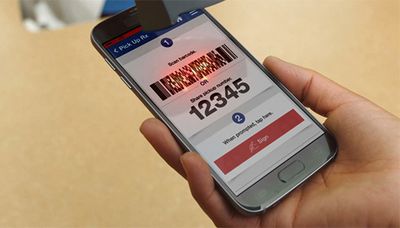 CVS Pay works with all major U.S. credit cards, including MasterCard, Visa, Discover, and American Express, in addition to debit, Health Savings Account, and Flexible Spending Account cards. All verifications for prescriptions and payment like a signature or PIN occur within the CVS Pharmacy app.
After adding their credit or debit cards to the app, customers can show the store associate a barcode, or pickup number at drive-thru locations, to initiate payment. The associate will scan the barcode, ring up the purchases, let the customer choose a stored payment method, and then process the payment.


CVS Pay is the pharmacy chain's first official mobile payments solution. CVS officially disabled Apple Pay shortly following its U.S. launch, prompting a response from Apple and even a potential class action lawsuit. At the time, CVS was committed to MCX and its indefinitely postponed payments solution CurrentC.
CVS Pay launches today in select markets, including New York, New Jersey, Pennsylvania, and Delaware, and a nationwide rollout to its over 9,600 pharmacy locations in the U.S. is expected to begin later this year. CVS Pharmacy is free on the App Store [Direct Link] for iPhone, with a companion Apple Watch app available.
Top Image: CVS Health via Fortune