Law Firm Investigating Potential for Class Action Suit Against Rite Aid and CVS for Blocking Apple Pay
Law firm Schubert Jonckheer & Kolbe, specializing in class action lawsuits, has announced that it has launched an antitrust investigation into CVS and Rite Aid over their decision to stop accepting Apple Pay in their retail stores.
The firm says that it is looking into a potential class action lawsuit that would aim to restore Apple Pay at CVS and Rite Aid stores, and it is currently asking to speak with consumers who may have been affected by the stores' decision to stop offering the payment method.
In light of this situation, Schubert Jonckheer & Kolbe is investigating whether CVS and Rite Aid violated the antitrust laws by banding together with other MCX members in a decision to boycott other payments systems, including Apple Pay. Consumers with phones that support Apple Pay may be able to participate in a class action to restore the service at CVS and Rite Aid retail stores.
Both Rite Aid and CVS stopped accepting Apple Pay just over a week ago, disabling the NFC capabilities of their payment terminals to prevent it from being used. Rite Aid and CVS are both members of the Merchant Customer Exchange or MCX, a consortium of retailers developing their own barcode-based payment system called CurrentC.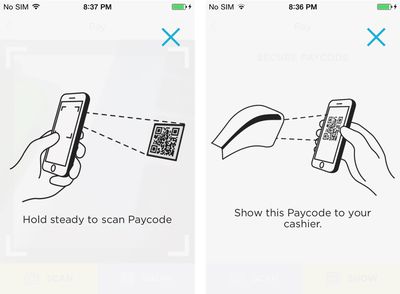 MCX has confirmed that all of its retail members, including CVS and Rite Aid, are subject to exclusivity agreements that prevent them from accepting alternate forms of payment, but all MCX members are free to leave the group at any time. Merchants may be reluctant to do so, however, as many have likely invested significant resources into the creation of CurrentC.
MCX executives have said that the exclusivity agreements are "closer to months than years" and have been put in place to offer "breathing room" for the development of CurrentC. The Apple Pay competitor is currently being tested in a limited number of markets, with a release planned for next year.