Foxconn Developing Glass Casing and OLED Displays Ahead of Tenth-Anniversary iPhone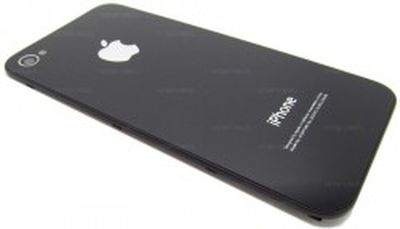 Taiwanese manufacturer Foxconn is developing glass casings and OLED displays for smartphones in an attempt to secure orders for the tenth-anniversary iPhone next year, according to Japanese website Nikkei.
The report claims Foxconn has been developing glass chassis for at least one year, and developing its own OLED display technologies through its Sharp acquisition. It would be competing with Samsung, and China's Biel Crystal and Lens Technology, to win orders.
KGI Securities analyst Ming-Chi Kuo said Apple will switch to non-aluminum casing, with glass being the most likely candidate, for the majority of new iPhone models in 2017. Kuo and multiple other sources also expect next year's iPhone to have a thinner and lighter OLED display in a move away from LCDs. Earlier reports said Samsung would be a primary supplier of OLED panels for future iPhones.
Samsung's Galaxy S7 sets the benchmark for OLED-based smartphones, and makes a strong case for Apple's rumored shift towards the display technology. iPhones have used various LCD display technologies since the original model launched in 2007, but OLED panels are often thinner, brighter, and more energy efficient than their LCD counterparts. The technology, however, can be more expensive to produce.
Apple's tenth-anniversary iPhone is shaping up to be a significant upgrade, compared to the relatively incremental refresh expected from this year's iPhone 7. The rumored switch to glass casing and OLED display will mark the first major overhaul of Apple's smartphone since the iPhone 6 launched in late 2014, given that this year's iPhone is expected to retain an iPhone 6s-like design.