iPhone 7 Could Feature 1,960 mAh Battery, a 14% Improvement Over iPhone 6s
Apple's upcoming iPhone 7 may include a larger battery than the one found in the iPhone 6s, which could mean a longer battery life. According to OnLeaks' Steve Hemmerstoffer, who often shares part leaks and information on new devices ahead of their launch, the 4.7-inch iPhone 7 may include a 1,960 mAh battery, an improvement over the 1,715 mAh battery in the iPhone 6s.
Citing a "pretty reliable" source, but cautioning that it's not 100 percent reliable, Hemmerstoffer revealed the information in a tweet shared this morning.
Longer battery life is often one of the most popular feature requests for new iPhones, and with the iPhone 7 expected to include only minor exterior design changes, better battery life could be an important selling point. In addition to a higher capacity battery, Apple could also improve battery life through software optimizations and the more efficient A10 processor that's expected to be included in next-generation devices.
We've heard few rumors about prospective battery life so far, but one image of a battery said to be for the iPhone 7 listed a capacity of 7.04 watt-hours, larger than the 6.61 watt-hour battery in the iPhone 6s and nearly identical to the 7.01 watt-hour battery in the iPhone 6, in line with today's rumor. With the upgrade to the iPhone 6s from the iPhone 6, Apple used a lower-capacity battery, something that may be reversed with the iPhone 7 if Hemmerstoffer's information is correct.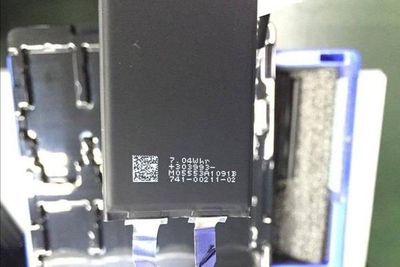 No information has been shared on the battery expected to be included in the 5.5-inch iPhone 7 Plus, but it too could feature a larger capacity more in line with the iPhone 6 Plus (2,915 mAh) than the iPhone 6s Plus (2,750 mAh).
Additional information on battery life will undoubtedly become available as part leaks continue ahead of the fall release of the iPhone 7 and iPhone 7 Plus. Other features rumored for the two devices include no headphone jack, relocated antenna bands, improved water resistance, a flush touch sensitive home button, and better camera technology, implemented through a larger camera sensor in the iPhone 7 and a dual-camera setup in the iPhone 7 Plus.