Apple Supplier Cirrus Logic Releases Kit for Creating Lightning-Based Headphones Ahead of iPhone 7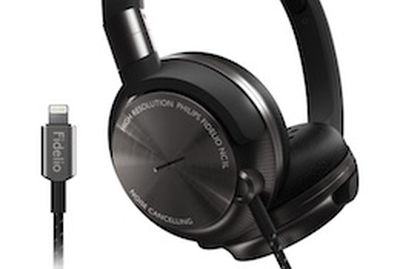 Apple supplier Cirrus Logic has announced a new MFi Headset Development Kit, a reference platform that is designed to help "Made for iPhone/iPad/iPod" accessory makers quickly develop Lightning-based headphones.
The development kit, available through Apple's MFi Program, includes a form factor reference design and other resources to help MFi licensees create Lightning-based headphones. A reference iOS app is also available.
The MFi Headset Development Kit demonstrates the advantages of Lightning-connected headsets over conventional analog headsets. For example, digital connectivity with an integrated, high-performance DAC and headphone driver delivers high-fidelity audio to the headphone speakers. In addition, Lightning-connected headphones can interact with an iOS app to create a more custom audio experience, such as personalized EQ settings.
Multiple credible sources have confirmed that Apple plans to remove the 3.5mm headphone plug on the iPhone 7 series in favor of an all-in-one Lightning connector for audio output, charging, and connectivity, but only a handful of Lightning-equipped headphones are available today.


Apple introduced new MFi Program specifications in June 2014 that allow third-party manufacturers to create headphones that connect to iOS devices via a Lightning cable, but the rollout has been slow. Philips has unveiled Lightning-equipped Fidelio M2L and Fidelio NC1L headphones, pictured above, over the past two years.
Apple may also release Lightning-equipped EarPods, but a more recent conflicting rumor said the iPhone 7 will ship with standard 3.5mm EarPods and a 3.5mm-to-Lightning adapter. Apple is also believed to be exploring Bragi Dash-like wireless headphones (AirPods?), but it may hold off on adopting the technology until 2017 or later.
Those interested in learning more about Lightning-equipped headphones can watch our video: Lightning Headphones: Are They Better or Just an Inconvenience? We also shared a video showing what an aftermarket 3.5mm-to-Lightning adapter looks like as they begin to reach the market.