Philips Unveils Lightning Cable-Equipped Fidelio M2L Headphones
Apple recently updated it Made for iPhone (MFi) program with a new set of specifications that allow for the transmission of audio through Apple's Lightning cable port instead of the traditional 3.5-mm headphone jack. As spotted by Pocket-Lint, one of the first manufacturers to produce this new category of Lightning cable-equipped headphones is Philips, which is preparing its Fidelio M2L headphones for launch later this year.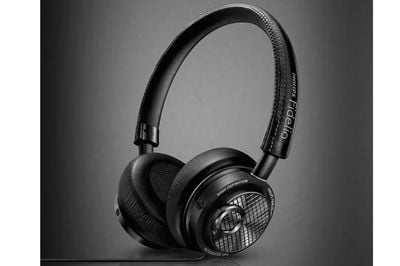 Pascal van Laer, headphones business leader, WOOX Innovations says: "We're excited to launch the Philips Fidelio M2L, our first headphone that has a direct digital connection to your iOS device. This means we can deliver an incredible audio experience today, and also opens up exciting opportunities for innovation for the future."
The Fidelio M2Ls connect to an iPhone or iPad via a Lightning port and will support 24-bit audio using an internal DAC and amplifier built into the headphone unit. The closed headphones also feature two 40-mm high magnetic intensity neodymium speaker drivers and leather memory foam ear pads.
The Philips Fidelio M2L headphones will be available starting in December. They will debut in Western Europe and North America with a suggested retail price of €250/$320.