Apple to Ramp Up Original Content, Considered Buying Time Warner Last Year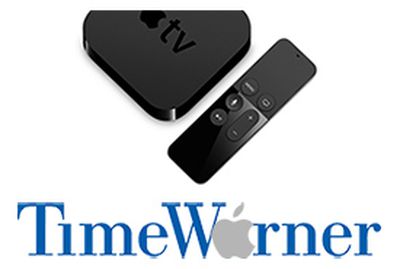 iTunes and services chief Eddy Cue proposed the idea of Apple bidding on media conglomerate Time Warner at the end of last year, according to the FT.
The discussions reportedly never progressed beyond the preliminary stage, however, and did not involve Apple CEO Tim Cook or Time Warner CEO Jeff Bewkes.
The meetings had reportedly been arranged for the companies to discuss other partnerships, such as the inclusion of Time Warner assets in Apple's much-rumored streaming TV service.
Time Warner and its subsidiaries own several iconic media properties, including CNN, HBO, TBS, and TNT, that would be appropriate for a Netflix-like service streamable on the Apple TV, Mac, iPhone, iPad, and other devices. The company also holds the broadcast rights for the NBA in the United States.
The report adds that Apple plans to ramp up spending on original content to "several hundred million dollars a year" in order to better compete with rivals like Amazon and Netflix, both of which offer a growing number of exclusive TV series.
Earlier this year, it was reported that Apple executives met with TV producers and Hollywood studios about developing original TV shows that it would offer exclusively to its iTunes customers. Those discussions were also reportedly led by Cue and Robert Kondrk, vice-president of iTunes content.
The original content could spearhead Apple's plans to launch its streaming TV service, which has been delayed due to its difficulties in securing deals with media providers like CBS, ABC, Fox, Disney, Discovery, and Viacom.
Earlier reports claimed that Apple would offer a skinny bundle of channels for around $30 to $40 per month, while the original content would presumably be available to stream or purchase on the iTunes Store.
In April 2015, Time Warner CEO Bewkes said he was "pretty confident" that Apple will eventually launch a streaming TV service.