CBS CEO Again Says Network Will 'Probably' Reach Streaming TV Deal With Apple
CBS CEO Les Moonves says the network is still in negotiations with Apple over its inclusion in Apple's upcoming streaming television service, reports Bloomberg. In an interview with Bloomberg TV this morning, Moonves said CBS has had conversations with Apple and will "probably" ink a deal with the Cupertino company.
"Apple is having conversations with everyone about doing their own streaming services," Moonves said in an interview Wednesday on Bloomberg TV. "We have had those conversations, as have the other networks. Do I think something will happen? Probably, but I do not know when."
Moonves made similar comments five months ago at Re/code's Code Conference, saying CBS would "probably" sign a deal with Apple for its rumored streaming television service. "We're very excited about it," he said, and at that time, he confirmed he had met with Eddy Cue to discuss the plans as part of an "ongoing conversation."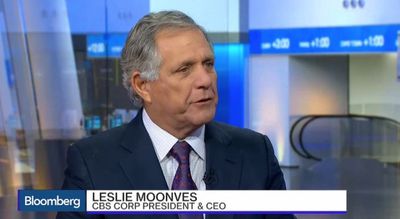 Given the similarity between the statement given in May and what Moonves had to say today, there is little evidence of any progress in the talks between Apple and content owners, but it's clear there is still interest in reaching a deal.
Apple's web-based television service was initially rumored to be launching in 2015, perhaps alongside the new Apple TV, but a continued failure to secure all of the necessary deals has reportedly delayed its debut until 2016. Apple is said to be having trouble with content negotiations, with pricing being a sticking point.
Apple's plan is to offer a selection of popular television channels at a price of $30 to $40 per month, a price tag that undercuts most cable television services. While Apple's streaming television service is still in the works with a launch date unknown, the company's new set-top box will be launching at the end of the month.
The new Apple TV is already in developer hands and will be available to the general public in late October. The device includes a full App Store, universal search, deep Siri integration, and a touch-based remote for navigating the interface and playing games.