Apple Shows Interest in Buying Time Warner Assets for Streaming TV Service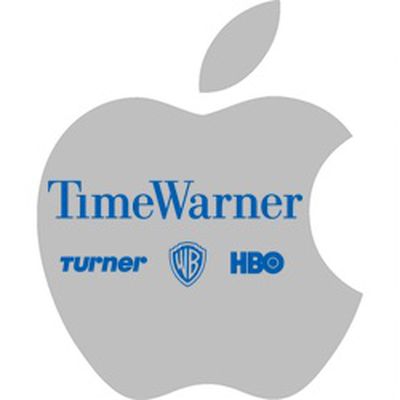 Time Warner CEO Jeffrey Bewkes reportedly told investors on Monday that he would entertain a sale of the media company, and Apple is a possible suitor, according to the New York Post. AT&T, which owns DirecTV, and Fox are also said to have shown interest.
Eddy Cue, one of Apple Chief Executive Tim Cook's top lieutenants, in charge of content deals, has been keeping tabs on proceedings at Time Warner, a source close to Apple said.
Time Warner owns a large number of assets that could lay the foundation for Apple's much-rumored streaming TV service, including CNN, HBO, TBS, TNT, NBA TV, Cartoon Network and its Warner Bros. division. A deal could allow Apple to offer a skinny bundle of channels airing popular TV shows for all ages like Adventure Time, Game of Thrones, Sesame Street, Silicon Valley and Veep.
Apple's streaming TV service has reportedly been placed on hold due to its difficulties in securing deals with content owners, but striking a deal with Time Warner would allow the company to reconsider offering a skinny bundle of channels through a Netflix-like service for Apple TV, Mac, iPad, iPhone and other devices.
Apple has previously been in talks with CBS, ABC, Fox, Disney, Viacom, Discovery and others about launching a web-based streaming service that would bundle approximately 25 channels for $30 to $40 per month, but content owners have been reluctant to give up control of the living room up to this point.
For now, fourth-generation Apple TV owners can stream select on-demand content from tvOS apps like ABC News, CNNgo, Fox NOW, HBO NOW, MLB.TV Premium, NBC Sports Live Extra, PBS, PBS Kids, USA NOW, Watch ABC and WatchESPN, but most require authenticating with a cable or satellite TV subscription.