Spotify Growing at Faster Pace Since Apple Music Launched Last Year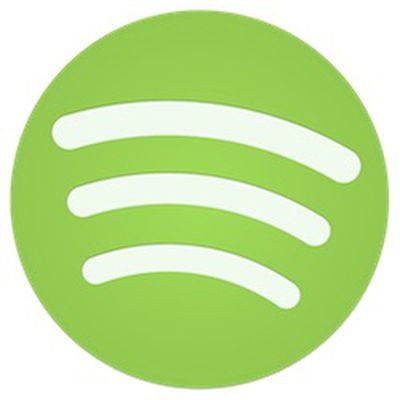 Despite the launch of Apple Music, which recently reached 13 million paid subscribers, rival service Spotify told Reuters that it has experienced a faster pace of growth since last June than beforehand.
"It's great that Apple is in the game. They are definitely raising the profile of streaming. It is hard to build an industry on your own," Jonathan Forster, a vice president and one of its first employees, told Reuters in an interview.

"Since Apple Music started we've been growing quicker and adding more users than before."
Spotify recently announced that it has 30 million paying customers, compared to around 20 million paid subscribers last June, while its total active user base has grown to nearly 100 million from 75 million a year ago.
Apple has not recently disclosed how many users it has on a three-month trial for an overall comparison, but Spotify remains over 2x to 2.5x larger than Apple Music in terms of paid subscribers worldwide.
"It would be terrible if we were just taking each other's users or to learn there was just a ceiling of 100 million users - I don't think that is the case," said Forster, who had just returned to Stockholm from the Coachella Valley Music and Arts Festival in California.
Apple Music has inevitably generated increased awareness of the concept of streaming music, which in turn has helped Spotify triple its paid subscriber base in just two years. The service, which launched in Europe in October 2008 and expanded to the U.S. in July 2011, had 10 million subscribers through May 2014.
Spotify continues to operate at a loss due to expensive royalties and revenue sharing with music label partners, but the Swedish company expects to eventually become profitable through continued subscriber growth. Spotify will also seek to earn increased revenue from advertising, concerts, merchandising, and video.
Spotify today announced that 12 new original series will be coming to the streaming music service this summer and fall, centered around music performances, music profiles, and music culture. Last year, the company also added video programming and podcasts from partners such as Comedy Central, ESPN, and MTV.
In related news, Spotify for iOS was recently updated with a new bottom navigation bar in lieu of its traditional slide-out "hamburger" menu.