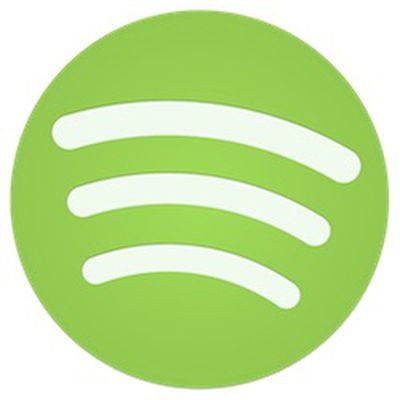 Spotify today announced 12 new original series coming to the music streaming platform this summer and fall, which the company hopes will keep its users drawn into the service more often (via Bloomberg).
The shows will surround music and pop culture in general and be "centered around three main themes – music performances, music profiles and music culture," with episodes lasting up to fifteen minutes each.
The new video offerings come about a year after Spotify began showcasing clips from Comedy Central, ESPN, and MTV within the app. Now the company intends to get into the original programming game, with new shows like Landmark, a documentary series detailing important moments in music history, and Rush Hour, which will force two artists to quickly collaborate on a setlist of songs that they must then perform live.
The company has even netted a few well-known actors and producers for some of the shows, like Tim Robbins, who will produce a "mockumentary series about a competition to become the next dance music phenom." This first phase of 12 shows will be focused on music, and Spotify intends to speak with artists to figure out ways it can incorporate the video initiative into upcoming album launches.
Tom Calderone, the company's content partnerships chief, said that the second phase of programming is already planned, as well, focusing on animated and comedic series "tailored to the service's young audience." Calderone mentioned that one of the biggest hurdles the company must face is educating its users about the shows, and somehow promoting each series within the iOS app, which now has better tools for user visibility thanks to an all-new tab bar update. An update to the Android app is expected sometime this summer.

While Calderone has plenty of experience making shows people watch, Spotify has little experience getting people to watch much of anything. Videos are buried in the current version of the app, "down there with how to unsubscribe and the privacy policy," Calderone joked.

"It will be our job to make this stuff famous," Calderone said. "We have a ways to go."
Spotify gave no specific launch date for the shows besides a vague summer and fall estimation. The company did confirm that each series will be available for both free and paid users to watch in the United States, United Kingdom, Germany, and Sweden.
Since Apple Music launched, rumors began swirling that the company was working on launching its own slate of original shows. Although iTunes chief Eddie Cue has said recent announcements aren't a signal that the company intends to delve deeper into original programming, it has confirmed a few series are in the works, including one starring Dr. Dre and another that will "spotlight the app economy."